High Country on the board, finally!!!
First deer I've seen all year, well technically the 5th deer I seen this year but all 5 were today. Saw a smaller buck chasing 2-does earlier this morning, then had a doe fawn come in about an hour later, then this big boy showed up. Shot him at 1:45 today, nose to the ground, 50-yard shot with a 50-yard recovery. 165 lbs. field dressed, shot him with a 50cal. T/C Encore Pro Hunter with 295gr powerbelt hollow point (no pass thru) but then again that's about 10 or 12 shot with powerbelts and recovered all.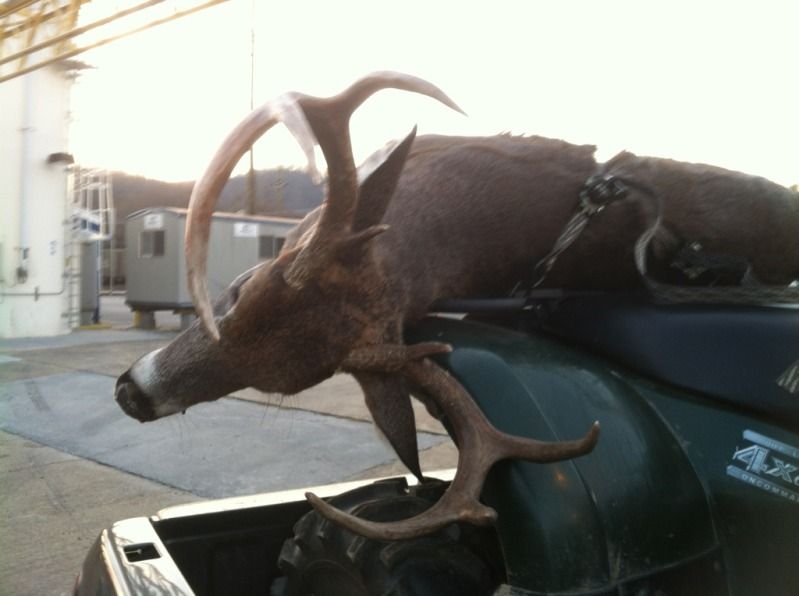 _________________________
American by Birth, Southern by the Grace of God!