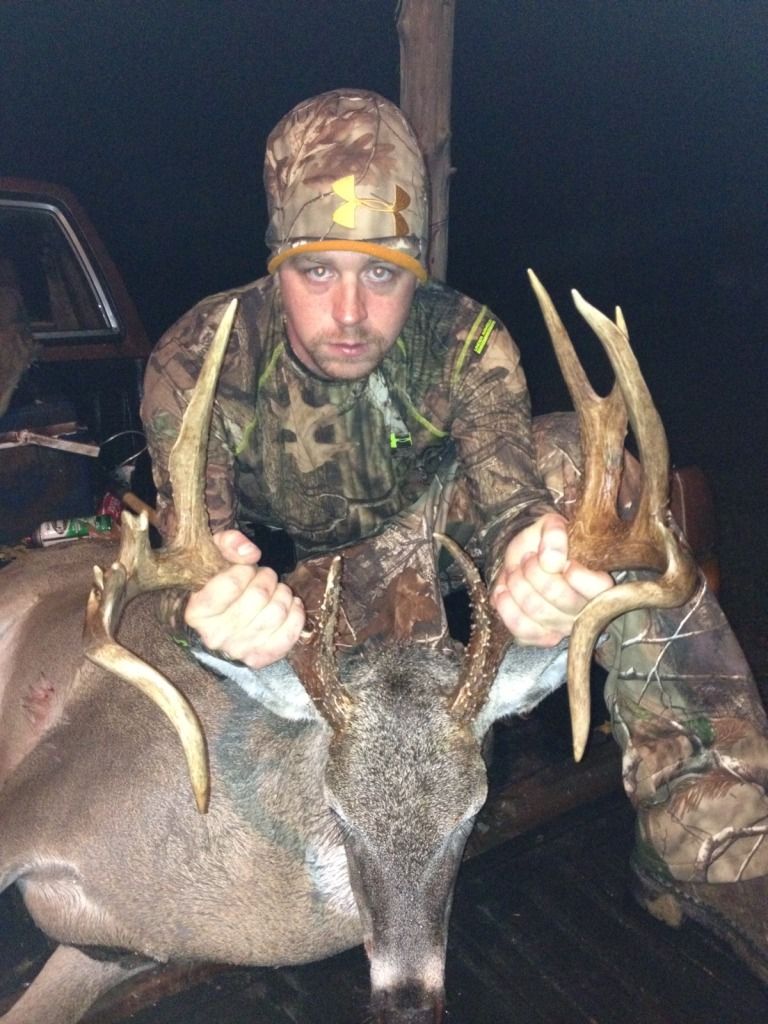 A good friend I work with took this buck on Nov.14th, this past Sunday evening at dark. He made a perfect shot, just behind the shoulder with his muzzleloader at 80 yds., and the deer ran off. No blood at all. As the rain came in after dark, they kept looking, and later that nite finally found him. He almost took this same deer a day eariler, but couldnt get a shot. What a deer. We named him the Dagger buck because of his wild main beams. Both drop dowm almost with perfect symetry. He had one tine broken on one side, but still had 12 points. This guy is on a roll, hes also taken a mid 120 class with his bow. He hunts every day, and I'm proud for him. Way to go James. Congrats!

_________________________
The hardest thing about Bowhunting Turkeys is leaving the gun at home!