I was hunting from the ground friday morning..I leaned my Savage against a tree and was and a glassing my area.. somehow I turned around and kicked my gun and of course..it landed on a big rock.. right square on the scope.. well the next morning I took it to my shooting house, had my target at 100 yards and fired a shot.. 3 inches high..8 inches right.. re loaded, fired again and completely missed the target.. a 3' square sheet of cardboard.. I could not believe it.. how could I miss the whole target?? I was not using any sort of rest other than the window sill.. I climbed down and went to the target.. low and behold.. both bullets went into the same hole.. If that aint accurate I dont know what is...!! The other hole is a shot I took after I made an adjustment..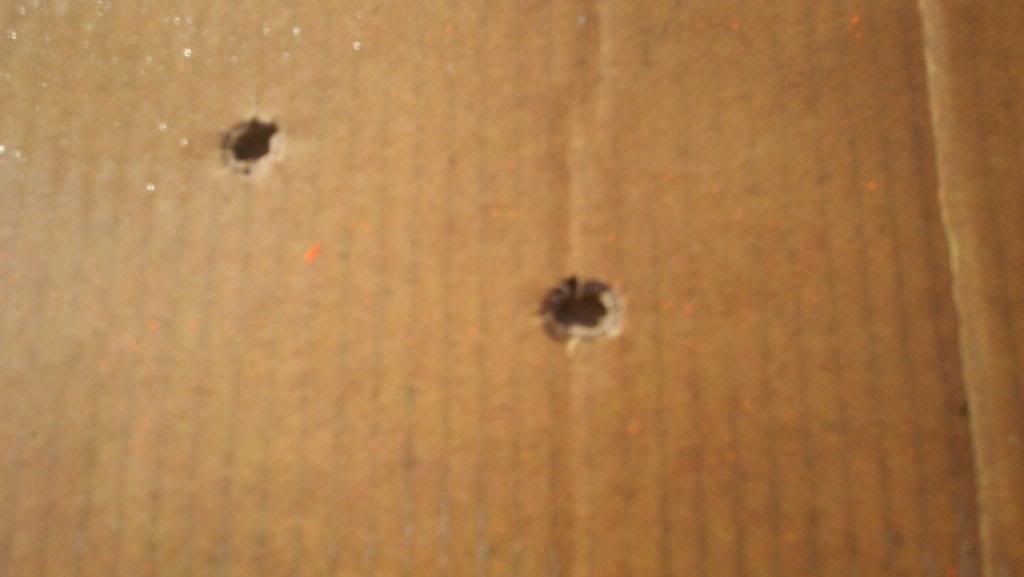 _________________________
10 years ago we had
Steve Jobs,
Bob Hope
and Johnny Cash
- Now we have no Jobs, no Hope and no Cash!