This was either the 5th or 6th buck that I saw Saturday morning out cruising for does. I may have seen one twice, not sure. I never saw the first doe.

When I saw him, I had to make a split second decision. I saw that it was a giant bodied deer with good mass and tine length. I contemplated on letting it walk since it was still opening morning but just couldn't do it especially with the upcoming weather forecast for the days that we were there. I ended up rushing the shot for some reason and thought that I had missed or hit a limb. I didn't as he only went about 30 - 40 yards. I am pretty tickled and takes some pressure off for TN. I plan on being off a couple days this week and all next week. Can't wait.

I pulled the jaw bone, and I think that he is 4.5. I will post pictures later for an expert opinion.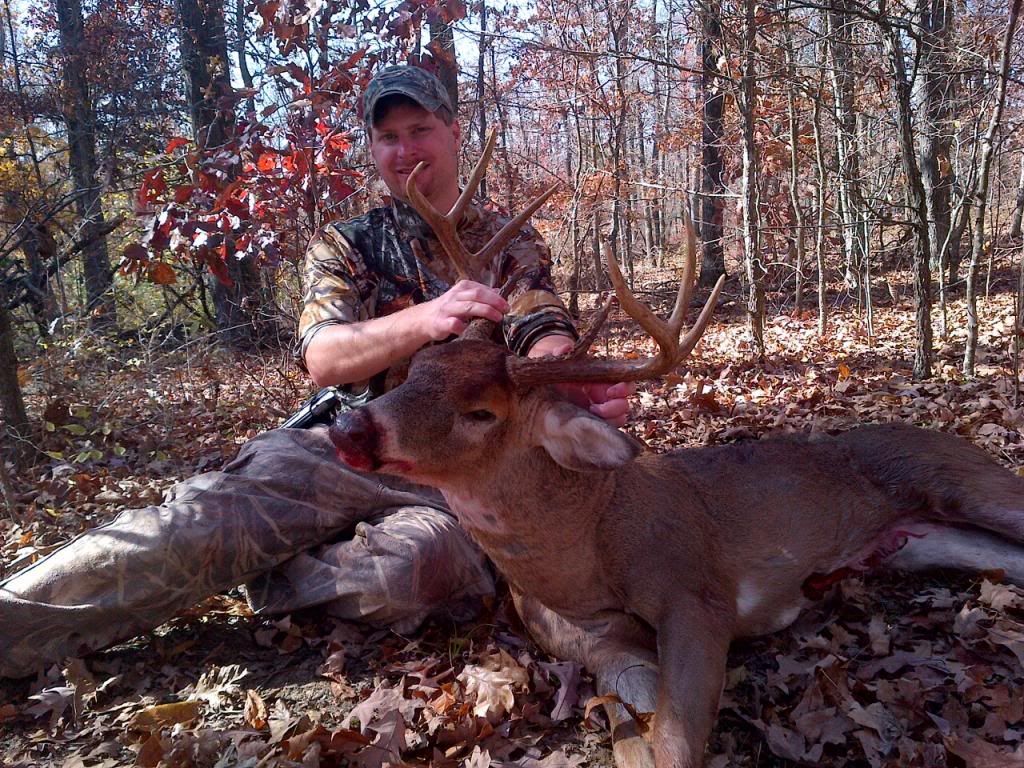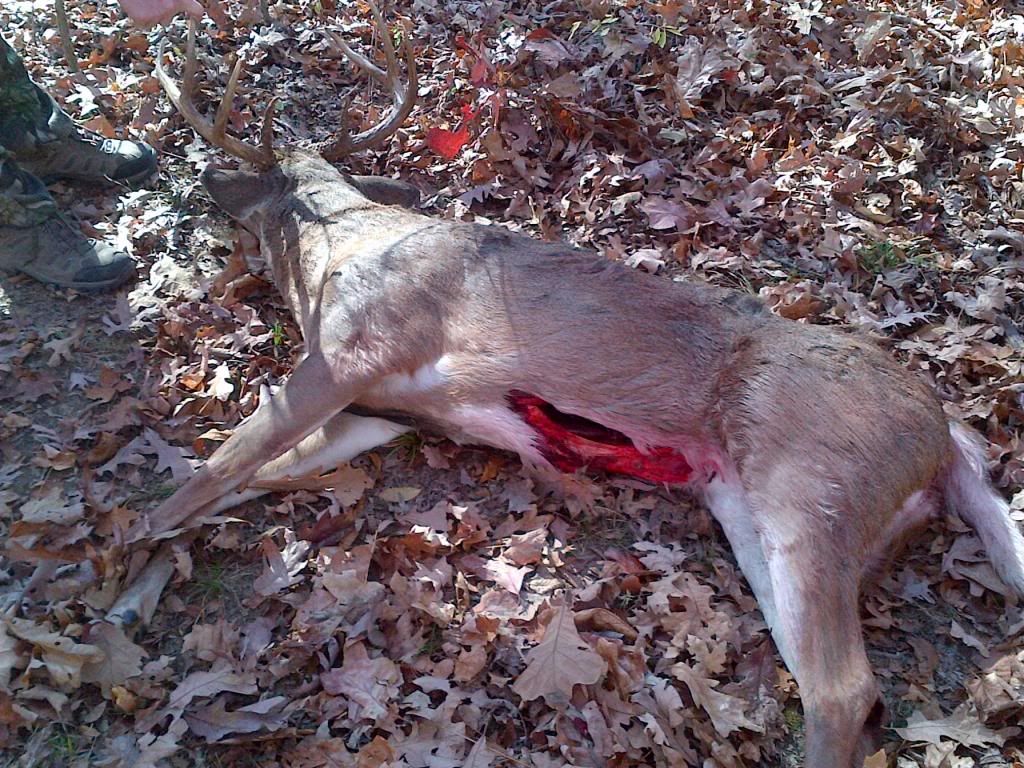 _________________________
I pray to fish until my dying day. When it comes to my last cast, I then most humbly pray, when in the Lord's safe landing net & I'm at peace that in His mercy I be judged big enough to keep.