My 12 year old son Luke and I doubled this morning in Montgomery County. I killed a decent 8 point buck and Luke killed his first muzzleloader deer. I was using "Envy" and Luke was using "Ug", both Remington 700ML smokeless conversion .45's, 62 grains of H-4198, Harvester light blue sabots, and a 195 Barnes bullet, complete pass-thrus on both deer, mine ran about 75 yards, his dropped in it's tracks.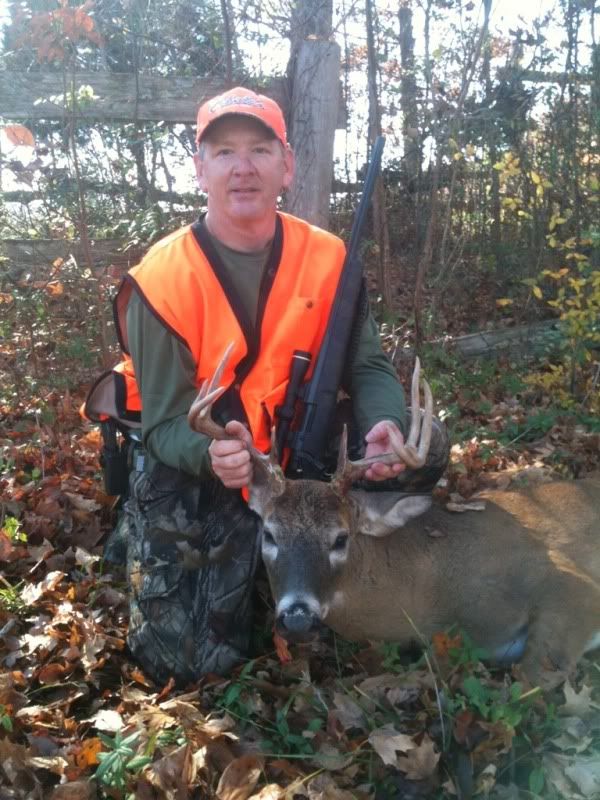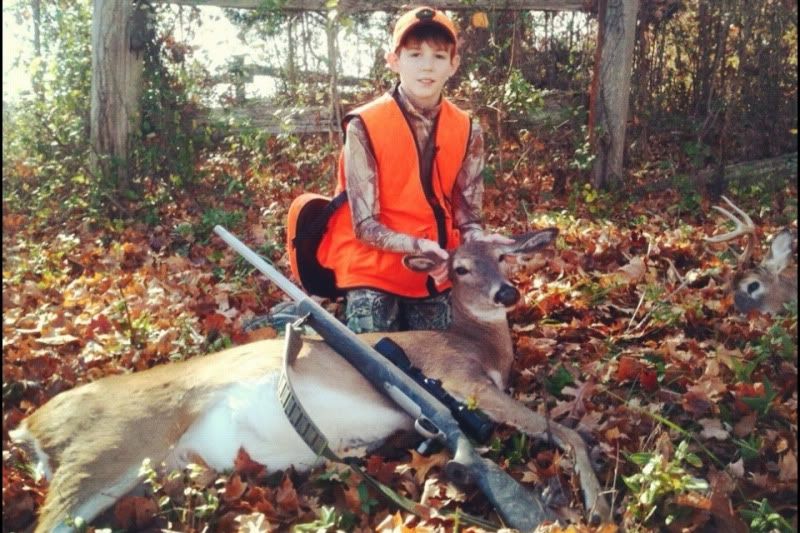 "Ug" is on top, "Envy" on the bottom, both "HillBill" creations

_________________________
Looking for a safe investment in these uncertain times? Do what I'm doing...invest in lead, copper, brass, and U.S. steel.
U.S. Navy Submarine Service 1991-1997
"Test Depth Dummie"