So far, the Phantom has put four deer and turkey in the freezer. I reckon it is shooting okay. Longest shot 38-yads, closest 22. Longest trailing job aprx. 200-high entrance. no exit went in front shoulder and stuck in hide on the offside. Shortest trailing job about 25-yards.

Shooting NAP 100-gr. Killzone and love them. Three deer and a turkey with the same head.

Having a good season. Now, time to start getting serious about bucks.

#2 and the turkey same afternoon about 30-minutes apart. Same arrow and BH.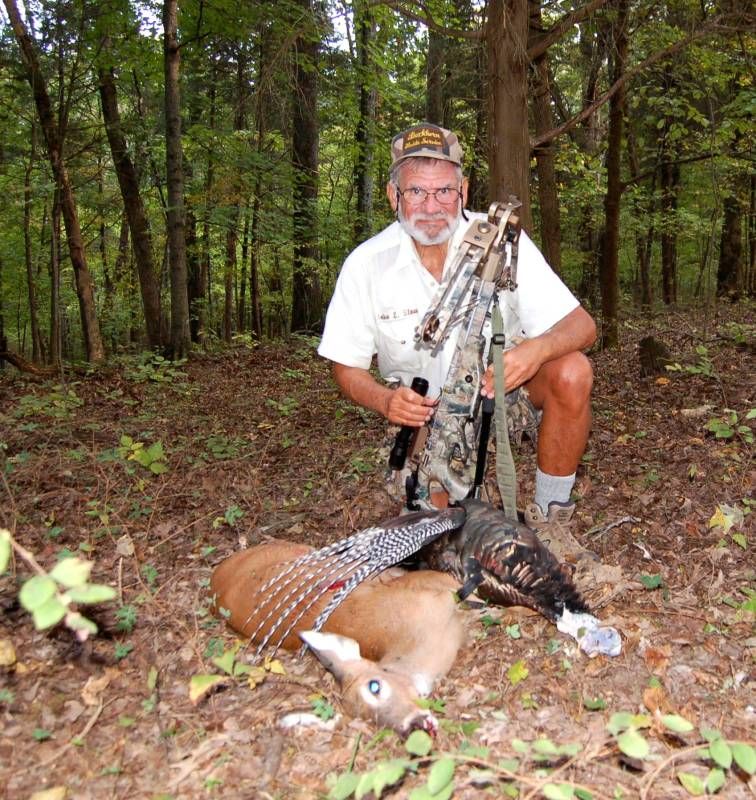 _________________________

Constipation has ruined many a good day. Not as many as stupidity, though.