Just saw a photo on facebook. My sister and BIL put in for the management gator hunt on Lake Jessup in Central Florida and drew 2 tags. Said they were holding out for a 10+ ft gator.

Looks like they got one! Im going to guess 9' from the photo but I cant see the whole tail.

Might have to start putting in for that hunt.


Photos to follow when they send me a good Jpg.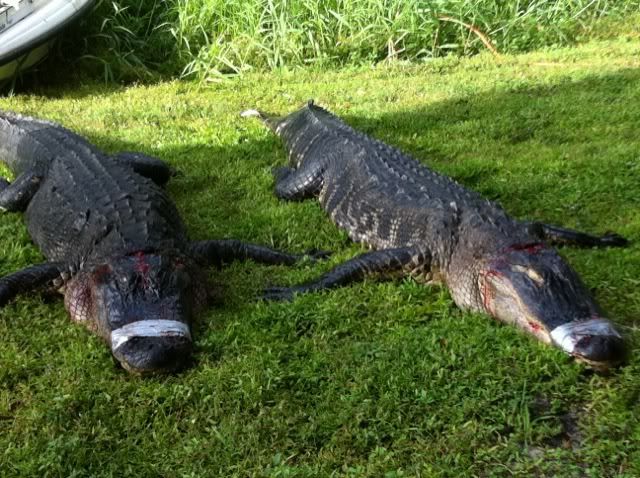 Edited by fishboy1 (

10/08/12

12:04 PM

)
Edit Reason: added photos
_________________________
A gun in the hand is worth 2 cops on the phone.
No one can name a single power the government has granted itself that hasn't been abused.
Socialism is for losers
http://amillerphotoevent.com