TRIED A COUPLE CAMERAS AT A NEW PLACE. ONE SCREWED UP AND NEVER TOOK A PIC. THE CHEAP LITTLE TASCO TOOK 339 IN 4.5 DAYS.

GOT A NICE 8 ON CAMERA, BUT THE PIC IS SUPER BLURRY.GOT THIS TALL TEN WITH A SMALL DROP TINE OVER HIS RIGHT EAR. NOT A SUPER HIGH SCORER, BUT I THINK HE IS MATURE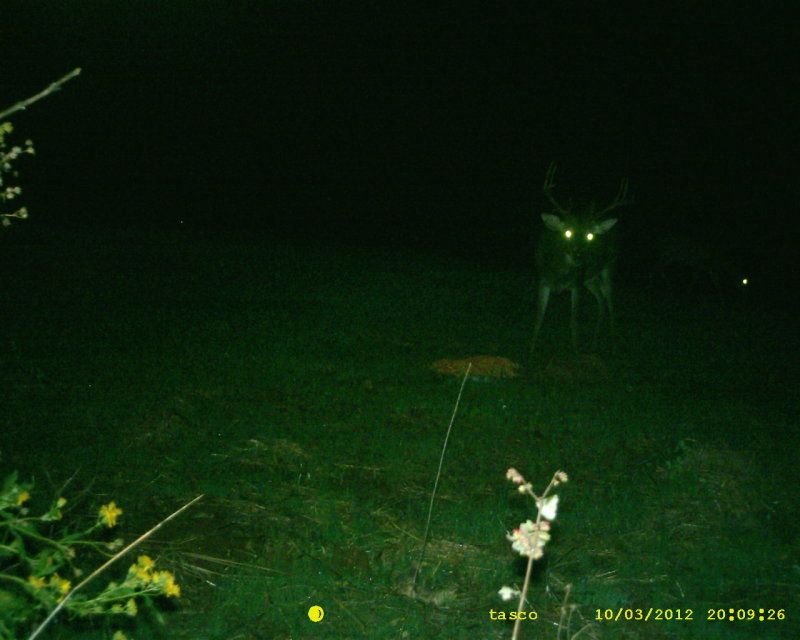 _________________________
"I will predator hunt for food "