After reading a thread on here about their bow rope breaking, I was wondering how many people don't use bow ropes like me?

I use a gun holder on my climber to put my bow in, and same for when I am gun hunting, that way the weapon is always in arms reach if you need it while climbing! Not to mention I hate to pull a bow up on a bow rope! I love this method and saves a lot of time!!

This is a picture of my stand and what I am talking about!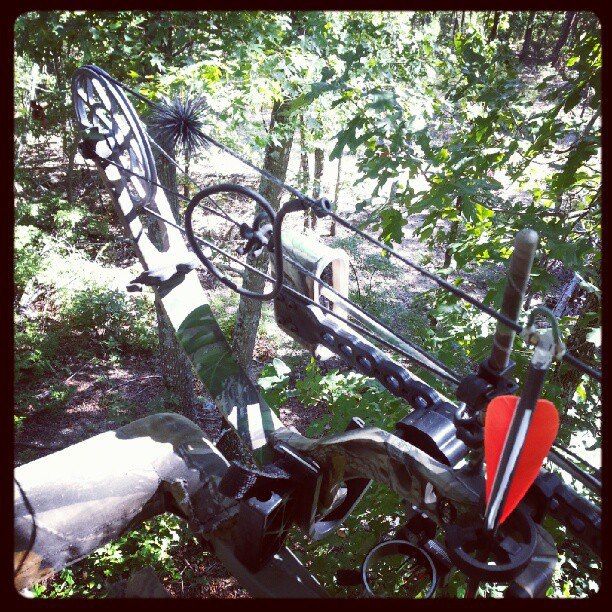 When hunting, if I'm sitting down, the bow is in the holder and if I'm standing I'm holding it! (I stand a lot when bow hunting). Anyway I just thought I would ask the question!!

_________________________
Blessing,
RiverBuck