I just noticed something from this morning's shoot. I usually take along two or three rifles to the range and confirm zeros on my rifles I plan on using for hunting. I've used a 358 Winchester for hunting quite a bit the past few years just because it is handy and always seems to hold it's zero from year to year. I shot just one confirming shot this morning and it was right where it should be from 200 yards. When I got home I pulled out the last target on this rifle where it was confirmed about 2-3 months ago and was shocked. It may be just dumb luck, but this is one reliable rifle. It's a Douglas Barreled 98 Mauser. I guess I'll still carry this one the most this fall. Here's a picture of the two 200 yard targets together.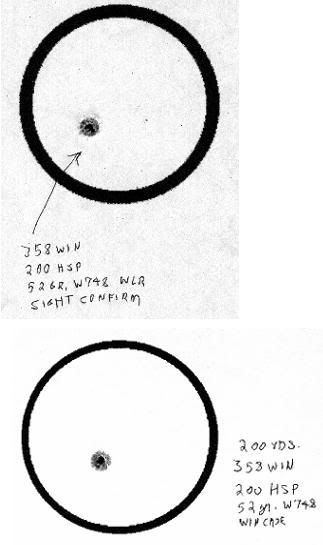 _________________________
Recipient of the Coveted Senior Discount!