The big one was the last smallie I caught of the day, so it's at the bottom of the post, but I just waded a creek for a few hours using mainly live minnows for bait.

Here are all of the bass I caught today...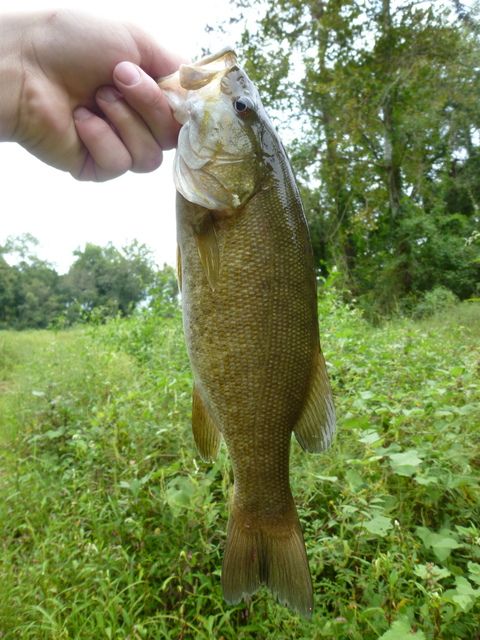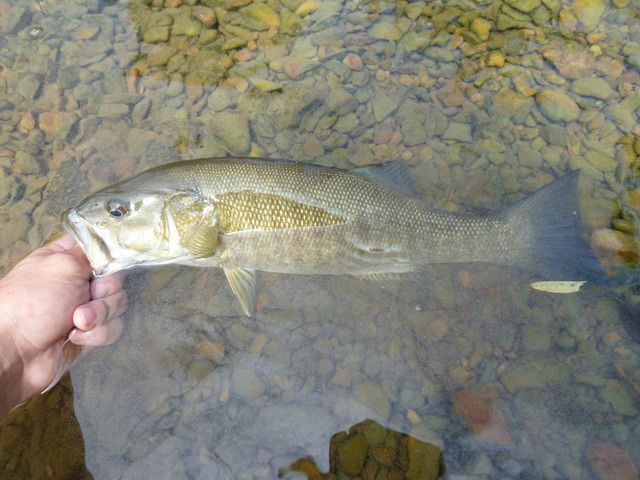 I caught 2 on a lizard. The rest were on live minnows.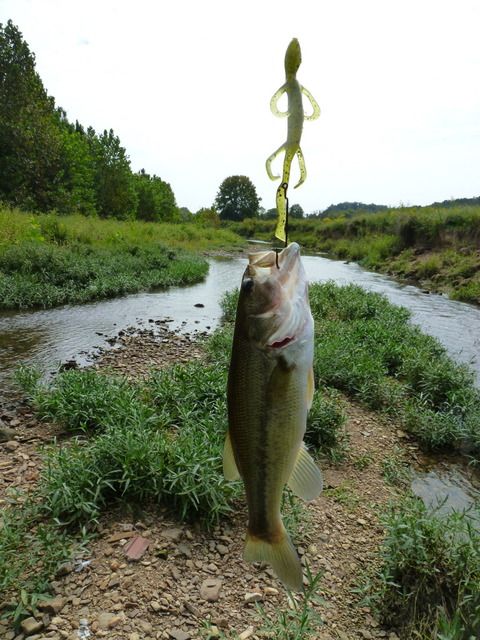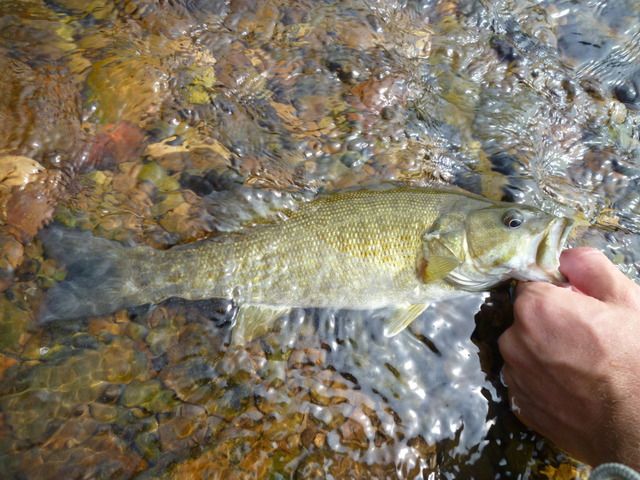 Here is the big one. If my memory is correct, it ties my previous personal best which I caught 5 years ago at 18.25 inches. This one was weighed though, unlike the last one. 2 lbs 9 oz. I was hoping it would break 3. Well I still got higher goals, and will be fishing for smallmouth plenty more in the future.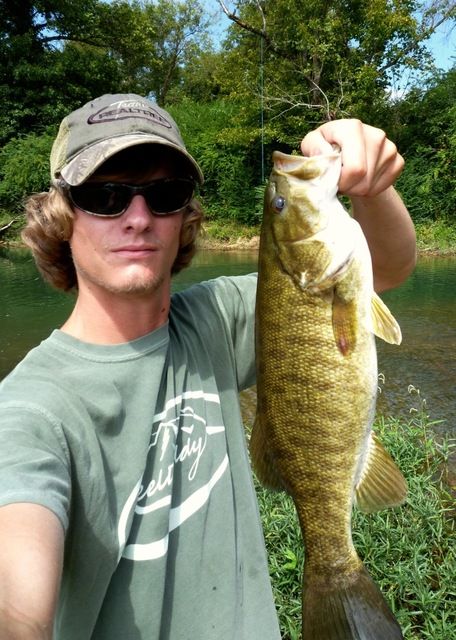 After that, I had to go and catch one of the big shiners that I had been watching.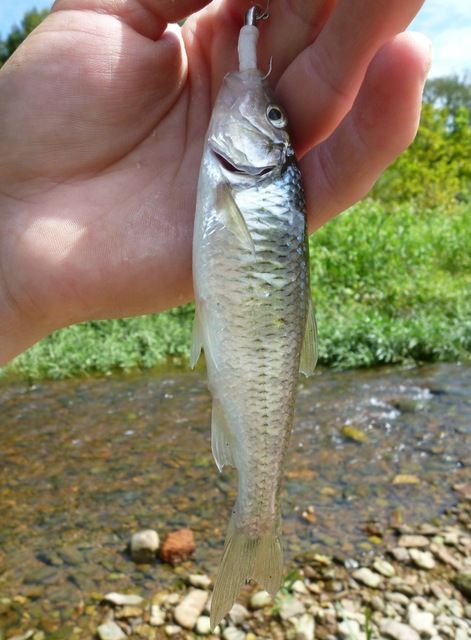 _________________________
>>>------------------>