Gun has less than 250 rounds thru it and several extras added to the gun. Gun is a shooter.

..Sweet sixteen upper/lower stainless non-fluted
..Rock river two stage national match trigger
..BCM large gunfighter charging handle
..Houge overmolded grip
..Kias winter trigger guard
..Oversize safety selector
..Magpul bad lever (Allows you to release bolt with trigger finger)
..Dust cover that says " Dont run, you will just die tired"
..2 20 round p-mags
..Command arms sniper stock with flip down monopod leg that is awesome on the bench and can easily be removed while hunting. The way the leg works is get the gun close to the elevation you want push a button and the leg extends. Then you just turn it to fine tune your elevation. The stock has every adjustment you can think of made in to it. I gave over 450 just for the stock and leg.

Gun is located in lexington, tn. Price is $1200 no trades. I will not ship so dont bother. Below is the only pics i have at this time. First and second pics are actual gun for sale. Third and fourth are different gun showing what the monopod leg looks like.

Scope, bipod, and mounts are not included.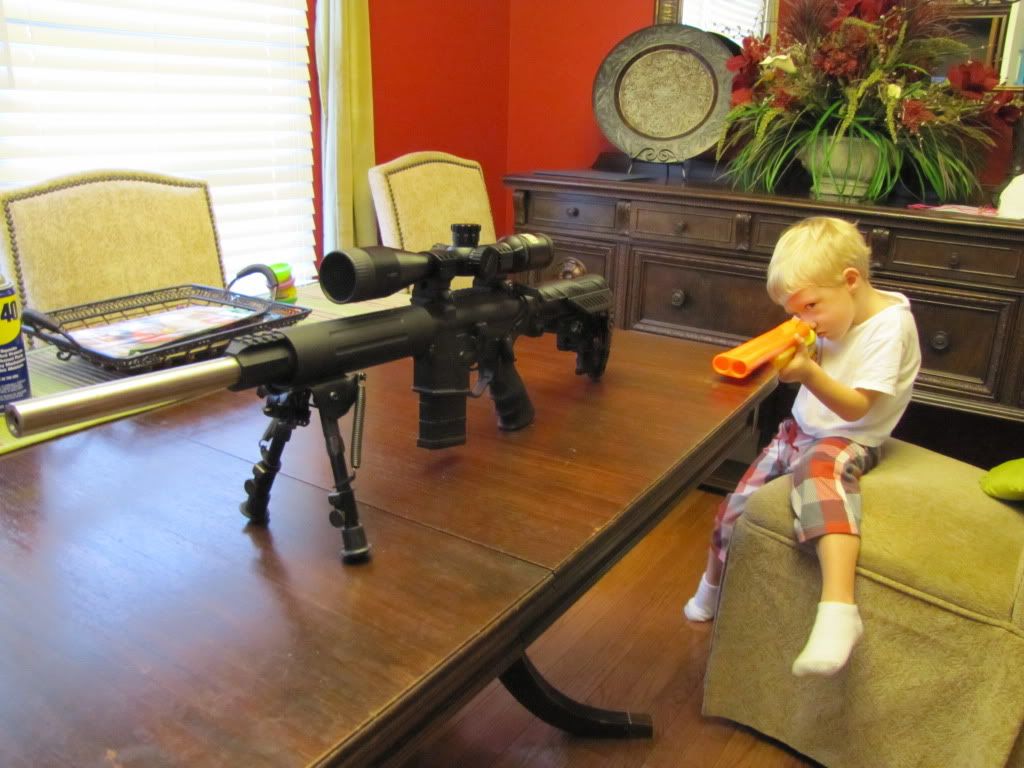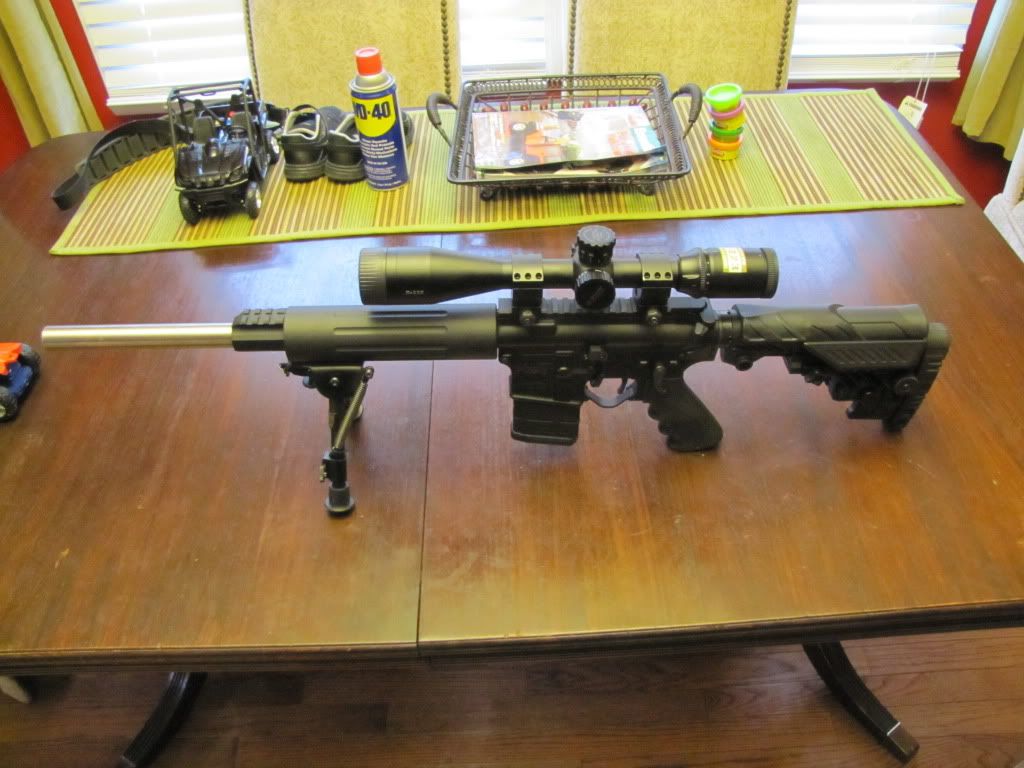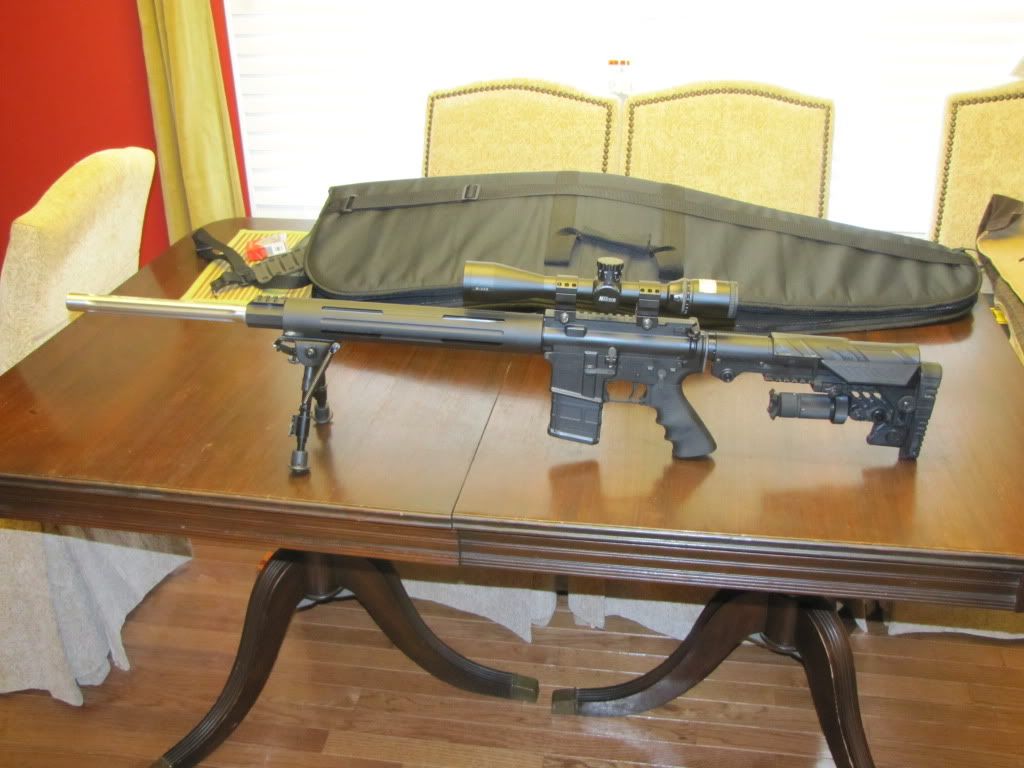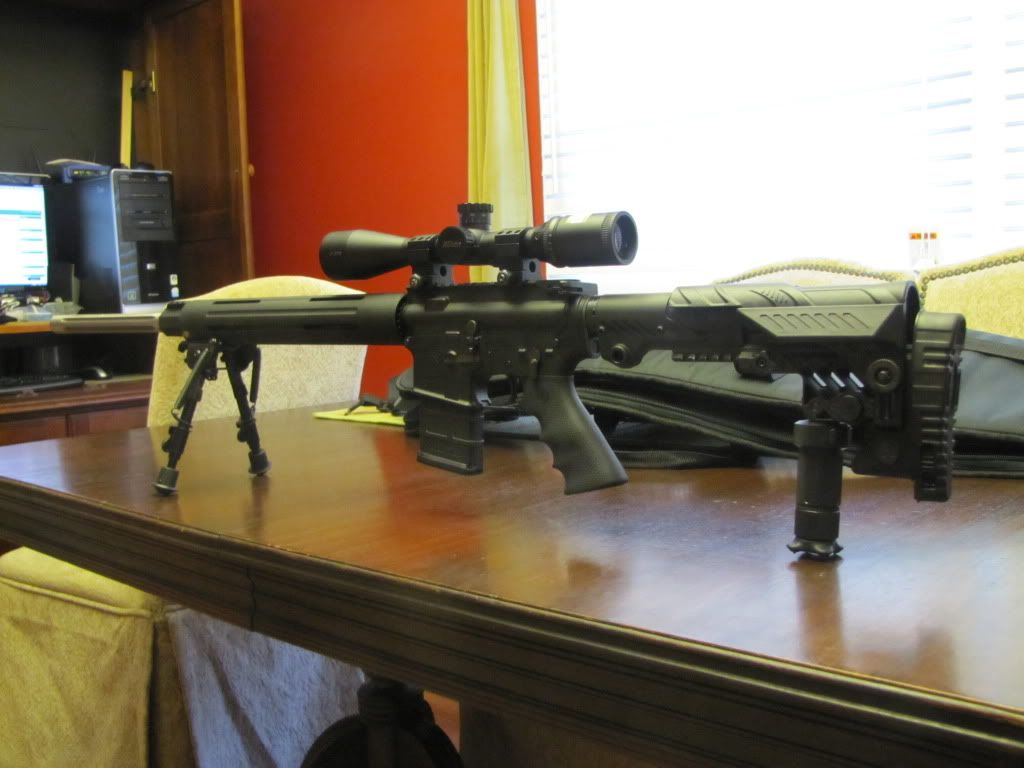 _________________________
"I dont remember what happen last night, but the fact that I had to put on sunglasses to open the fridge this morning tells me it must have been awesome!"