After dis-assembling my Lone Wolf Sticks,I got some durable camo cloth. Measured and cut the cloth. Then I sprayed the back of the cloth with a good coat of adhesive. I also sprayed the entire climbing stick tube. After aplling the camo cloth to the tube, I smoothed out all the wrinkles and re-assembled.

Not only do they look pretty nice, the cloth quietened packing the sticks together.

What do yall think?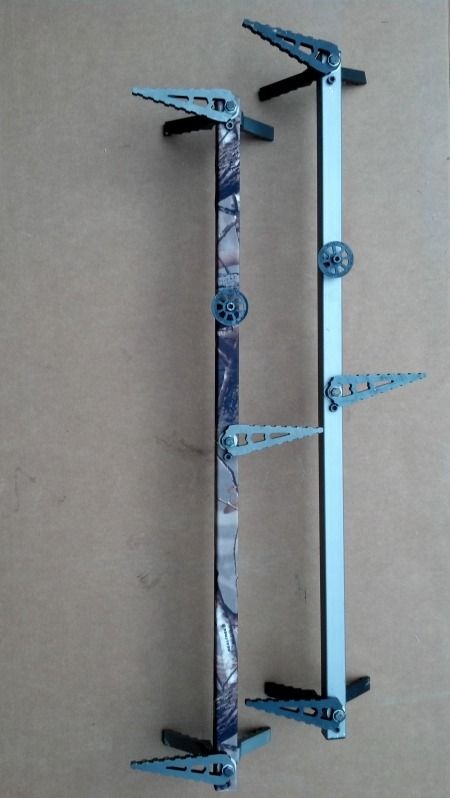 _________________________
" a smart man learns from his mistakes, the sign of intelligence is learning from others mistakes"