I am notoriously hard on boots. More times than not, they end up sitting on the front porch for months at a time if not year around and I have worn out multiple pairs of snake boots in less than one calendar year due to miles and miles of hard scouting, turkey hunting, consecutive days of submersion in swamps and dry rotting on the front porch.

I recently got a pair of these Cabelas boots: http://www.cabelas.com/product/Cabelas-G...ch-All+Products

I generally stay away from footwear made by a company that does not specialize in footwear, but these had really good reviews and I thought moving away from leather might be a good idea. I was also looking for a pair of snake boots that are Gore Tex lined. Even though I am not a fan of Gore Tex because of its lack of breathability, the amount of time my feet spend in 4 to inches of water around the swamps if West TN and North MS seems to necessitate it. I considered dropping the money on Danner's, but watched a partner of mine go through the process of returning his Danner's 4 times due to leaking within a few weeks of use of each pair.

Besides a couple of strolls walking the dogs to break these boots in, they have been out 3 times so far and exposed to water each time. Yesterday, I had them out rabbit hunting on the Hatchie River where we walked miles and miles with our feet submerged in the endless sloughs, kicking up briars as tough as steel.

So far, so good.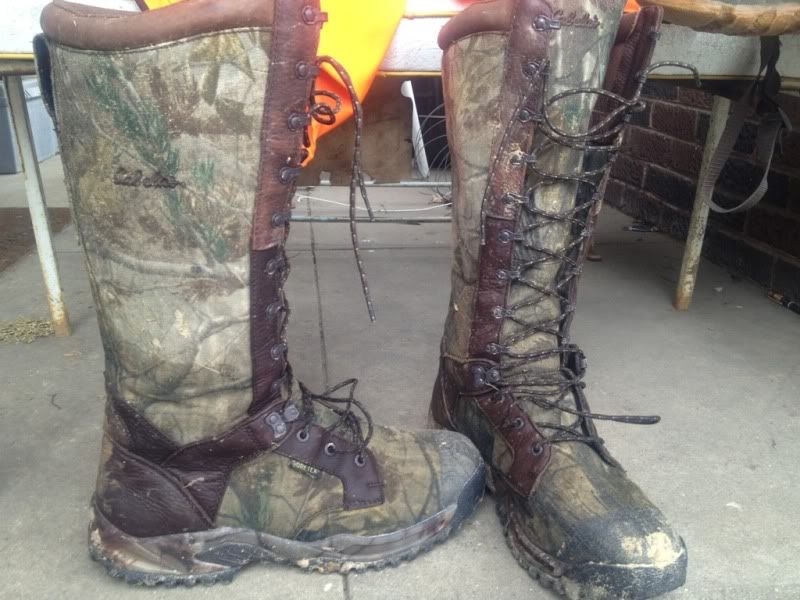 _________________________
It doesn't have to be fun to be fun.
Wild & crazy, can't be stopped. Only the strong will survive.
Keep your knife sharp and your skillet greasy.
http://www.GoCarnivore.com