I've been sick the last few days, laying in bed and thinking of projects. So today I was feeling well enough to act on my thoughts.

I went down to the local home improvement store and bought the following folding sawhorse. It is very sturdy (read the label) and folds flat. It also has adjustable legs, which is important for a shootng bench that will be used by adults and kids. The price was about $22 pre-tax.

I had a scrap piece of 2' X 4' plywood to use as a table top. I had to drill two holes (the sawhorse already had holes in the right places) and bolted it to the sawhorse. Then I took my saw and cut out the shooter's notch.

I'm quite pleased how it turned out. I might trim some of the wood away to make it a bit lighter to carry, but it's not too bad now. I also might cut notches to hold guns (ML) while leaning against the table. Of course I'll paint it as well.

Total assembly time was about an hour, including getting all the tools together. I spent more time taking pics and posting this than it took to build!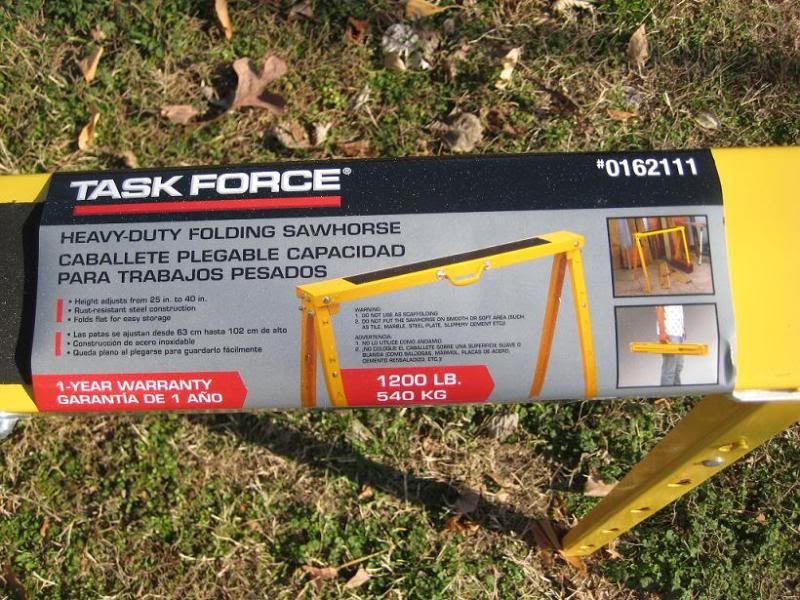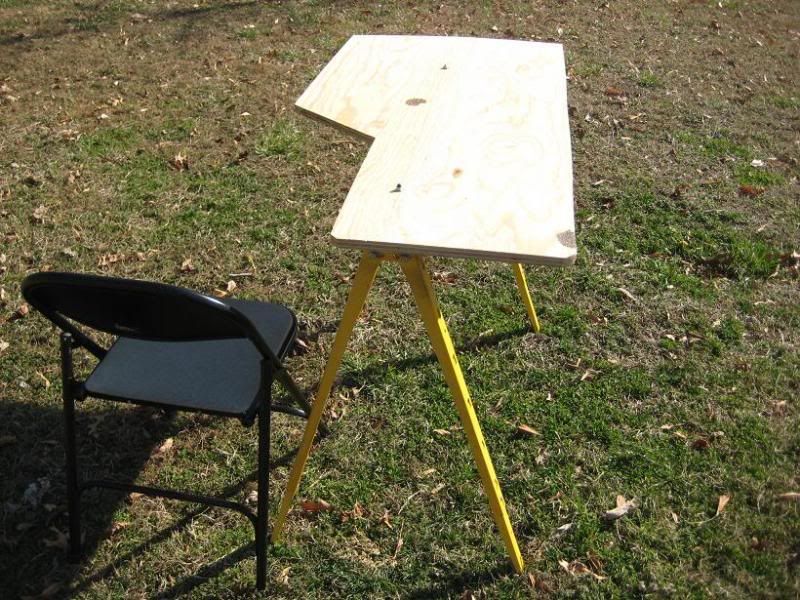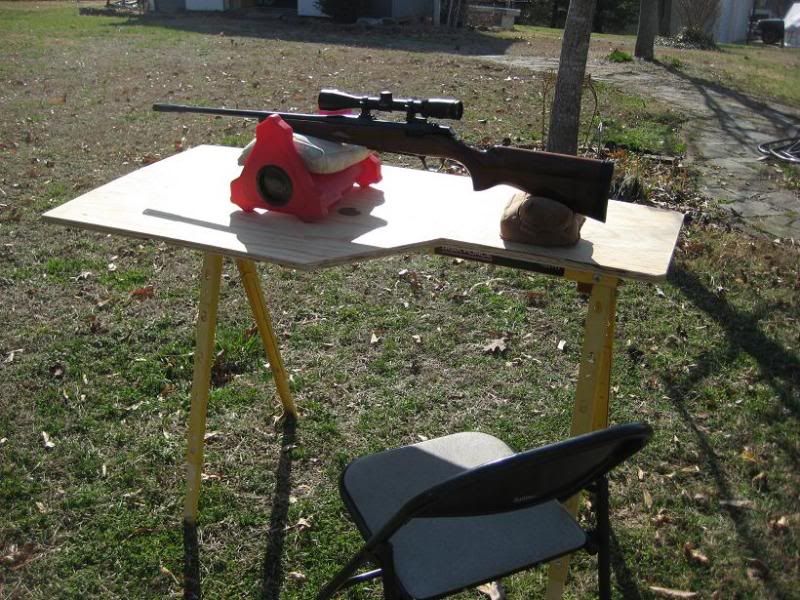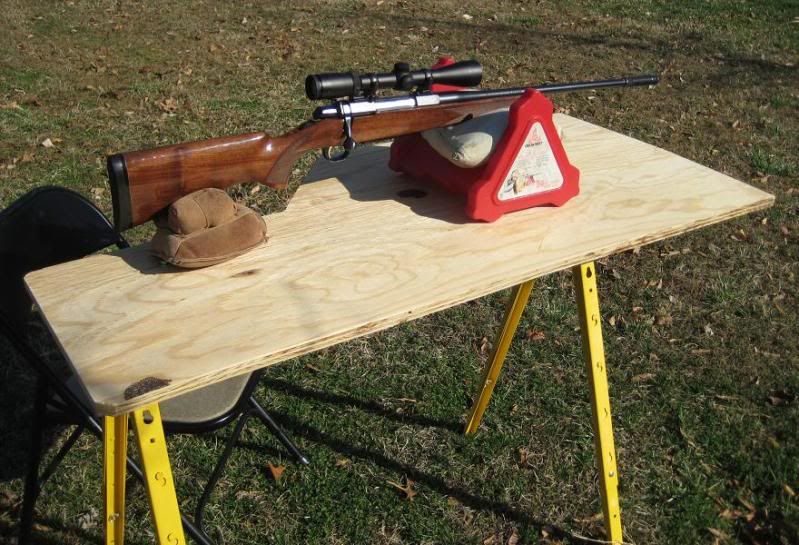 _________________________
It's not rocket surgery, for crying outside!