Well , Sunday morning I thought I would take my Son (8 years old ) and let him hunt from my blind. He told me saturday night that he wanted to go in after daylight because it was going to be cold. I said , OK .
We got to the blind at around 7:30 and sure enough there were 3 Does already standing in the holler looking at us. LOL I thought ooops ! But they were far enough away not to spook to bad.
Well anyway , to make a long story short. A nice 8 point came cruising by the blind at 20 yards at around 8:45. And he pulled the shot off like a pro. But I thought he was going to shake out of his coveralls after the shot ! LOL He looked at me and said did I get him Dad ? I thought I heard him crash. And I said , It looked like a good shot and I think I heard him crash also. I said to him , that we would give him a few minutes to make sure...... and he looked at me and said I need to poop !!!! LOL
I don't know who was more tickled ........ me or him ! This is what makes it all worthwhile .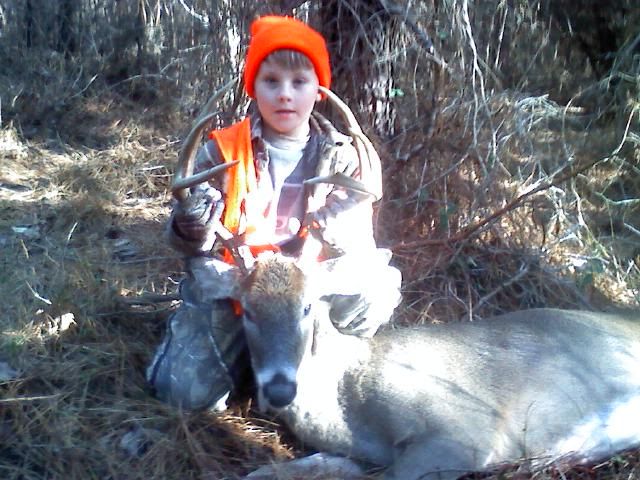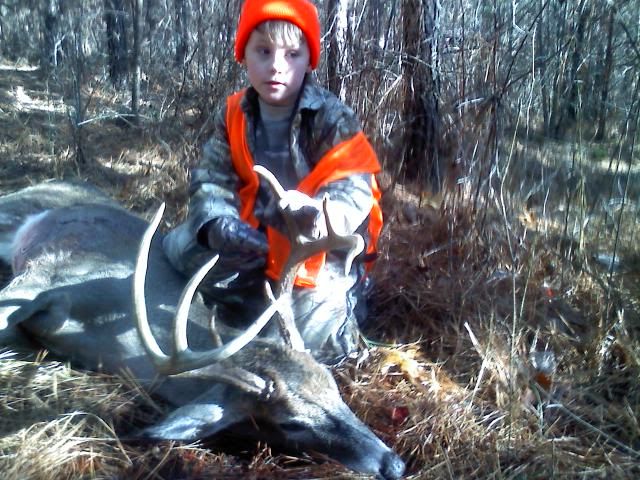 _________________________
Of all the things I've lost ....
I miss my mind the most !