I hunted my best spot this morning for the first time. The wind wasn't right this weekend so I had to wait. This buck wasn't huge in rack but he was fully mature so I had to shoot. He was checking scrapes on the edge of thick stuff. I have killed a buck in this spot every year since I owned the property.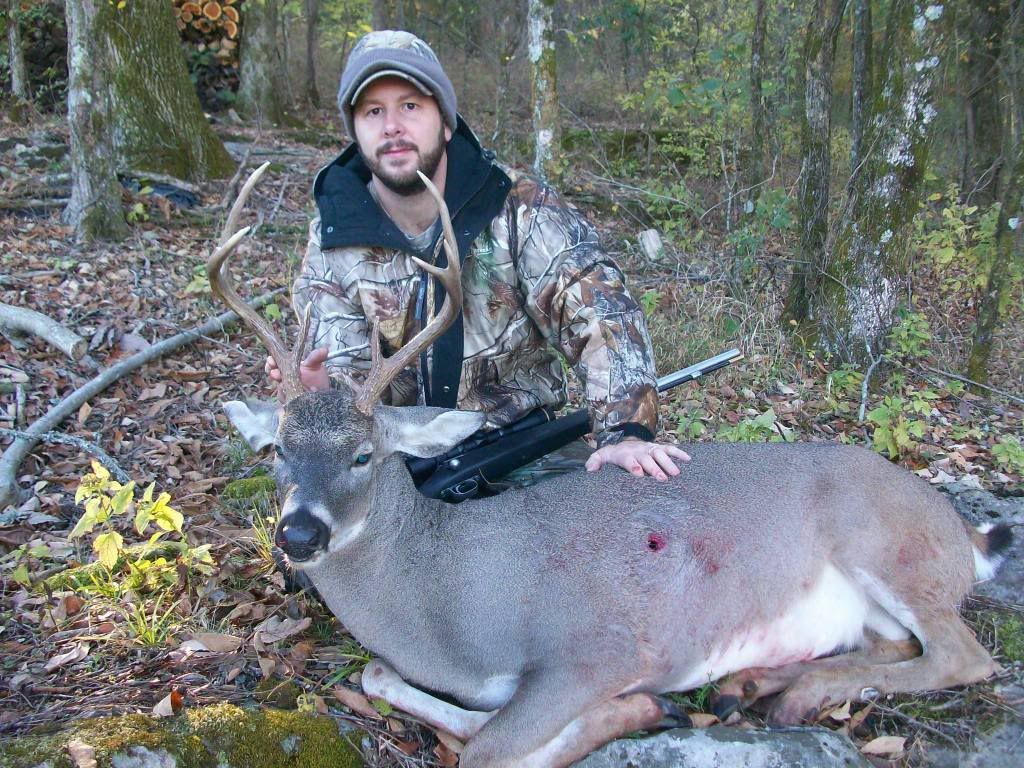 _________________________
...they never call me by my name, just Hillbilly...