This is Kalebs first deer. 6 ptr. Dry run for the morning hunt he opted to let a big doe walk in hopes that a buck would come thru, went back for the evening and this came came in about 10 minutes before shooting light was gone. He made a great shot and dropped him in his tracks. Taken 10/30/2010.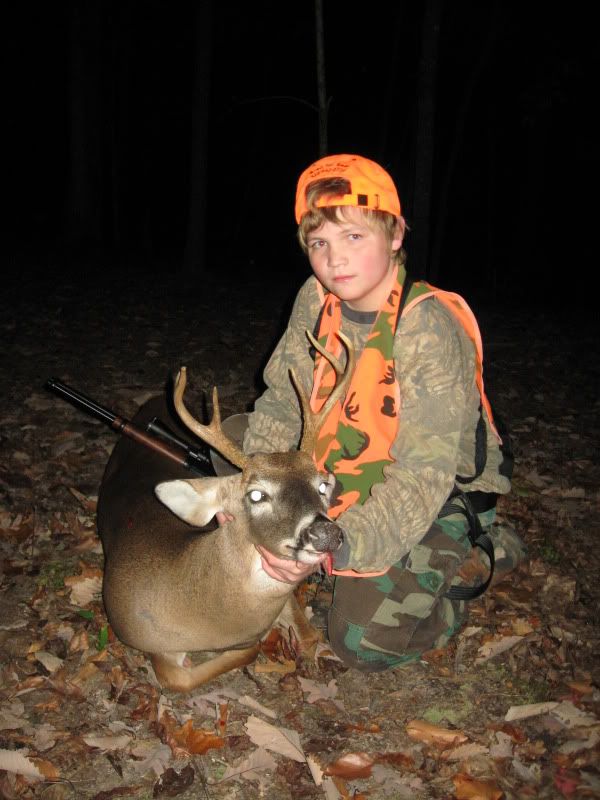 Edited by Plott 1 (

11/07/10

12:25 PM

)
_________________________
If I can just make another day I am Blessed!!!!!!!!!