I've noticed the last few years more TN hunters are going elk hunting. WARNING-ELK HUNTING IS ADDICTIVE!

One day a few years back when we were both bullet proof, Foster Butt and I decided to hike down into the Brazoz Hole in New Mexico and spike out.

The Brazoz Hole is a piece of vomitus composed of lava rock and torture. It also holds a lot of elk. After the three-hour climb down into it, we both wished we hadn't done it. As of that point, we had not considered how we would get a bull out, should we kill one.

We dined that night on freshly caught trout and half cooked potatoes. We tossed and turned through the night to a concert of elk bugles.

Shortly after day light, Foster shot a nice bull. Then came the torture.

The top picture is foster and his bull, the bottom is what we had to deal with. I was in shape then
Can you imagine packing 400 pounds of meat plus head and cape out of that?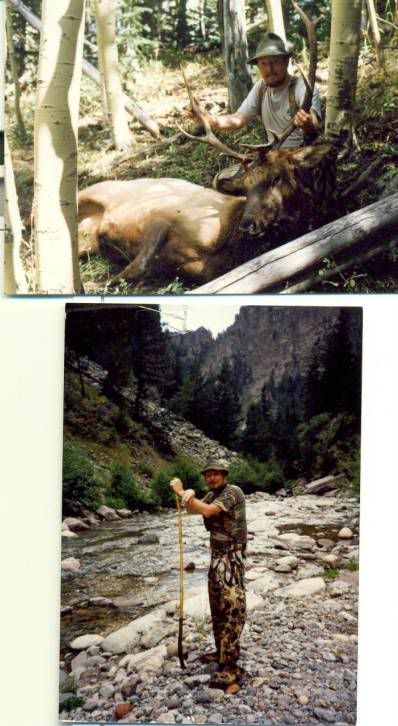 _________________________

Constipation has ruined many a good day. Not as many as stupidity, though.