Just did a major remodel on my home including my trophy room. I plan on building a garage with a man cave connected to it this spring and looking for some ideas. Lets see some pics of yours.

Here's my trophy room in the house its about 12'X12'and running out of space.
My habitat map of LBL a friend has me a 3'x 5' topo map made up should be pretty awesome.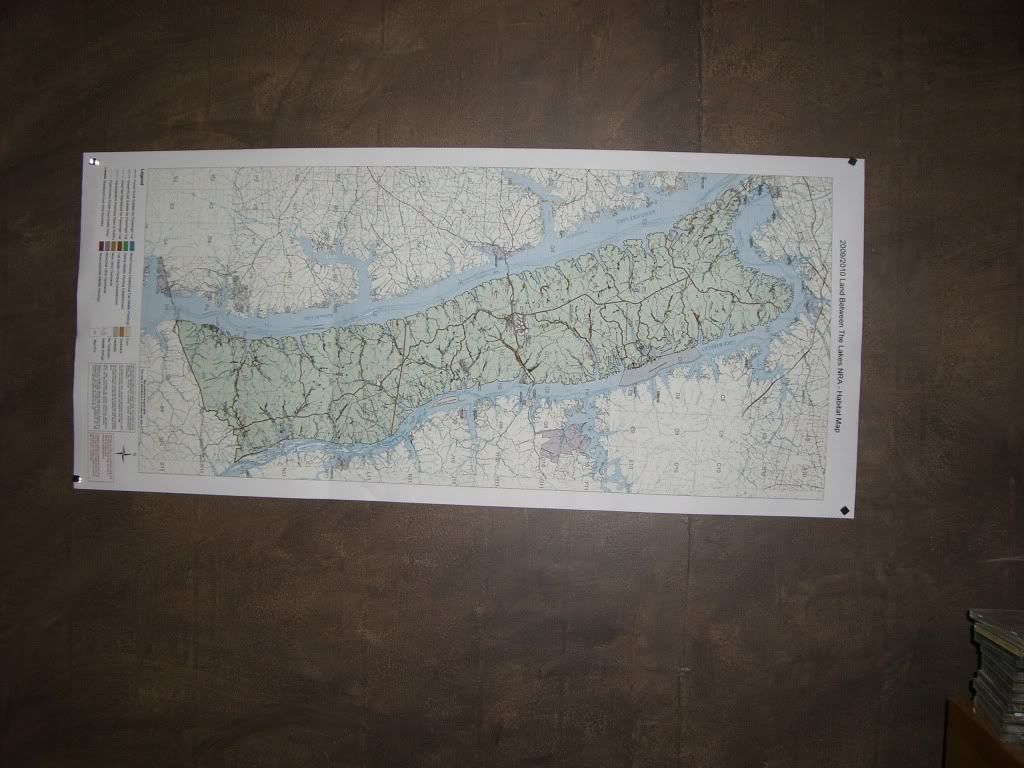 _________________________
WARNING: The above post may contain sarcasm and/or sophisticated satire. I will not be held liable for any psychological damage sustained.