Well, it's a couple days early, but things don't always go EXACTLY as planned!

This morning I hunted a tree I'd never hunted before. It's at the intersection of two logging roads, and there's a powerline cutting about 20 yards behind it. I actually chose it because I was going to call for Coyotes at dawn, but I spotted this guy with my binocs 5 minutes after legal shooting light began. He was looking straight at me, and all I saw was those white, tall, wide horns. He had some ground shrinkage with short main beams and crab claw G3s, but I'm not in any big buck contests!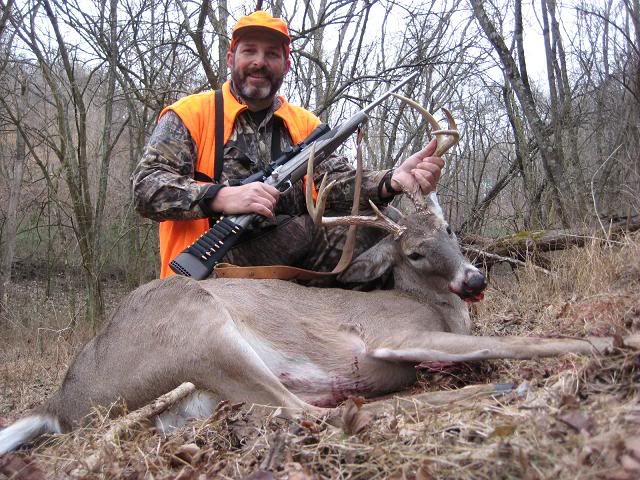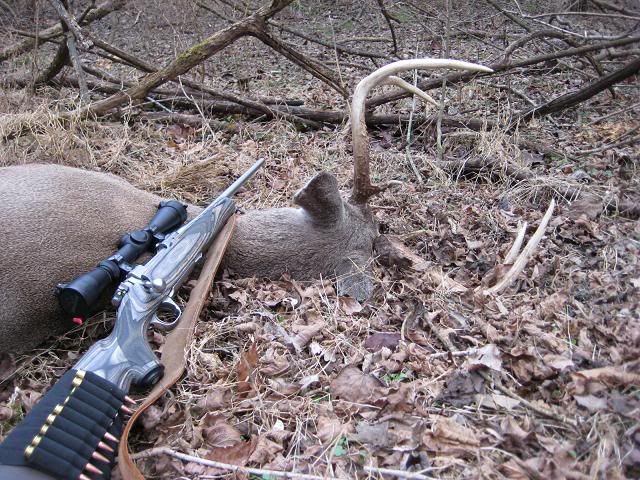 _________________________
It's not rocket surgery, for crying outside!