I headed out to Beech Lake to fish Saturday. It was slow, but I did manage to catch a couple of good chunks on a Carolina Rigged Rage Tail Space Monkey. The Space Monkey is without a doubt my favorite bait in the Rage Tail line. I caught this fish off of some sunken brush piles that I found the day before out in front of a boathouse in the mouth of a cove in 12-14 ft of water. She was 19.75 inches long. I'd like to have caught her a few weeks ago when she was full of eggs. I also caught a few on a crankbait on windy banks once the wind got up real bad.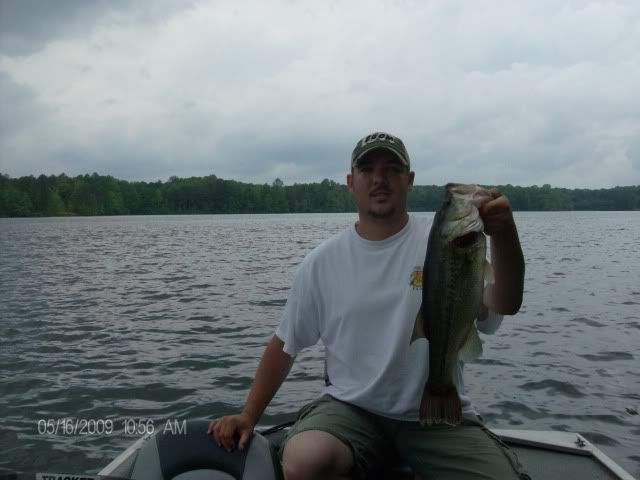 _________________________
I'd rather be judged by 12, than carried by 6.

Pretty women make us buy beer...........Ugly women make us drink beer!