Not the pertiest bird I ever shot ,missing 4 tail feathers . 1" spurs,10" beard ,and weighed 20#s. nice 2 Y/O bird.
The hunt was priceless ,one of those hunts where you work youre tail off to get to birds and then you have about a 99% chance of failure and you cash in on that 1% .In other words I worked real hard for this bird ,but in the end it was pure luck that prevailed. I wont say how many steps out he was .I missjudged on distance alittle.LOL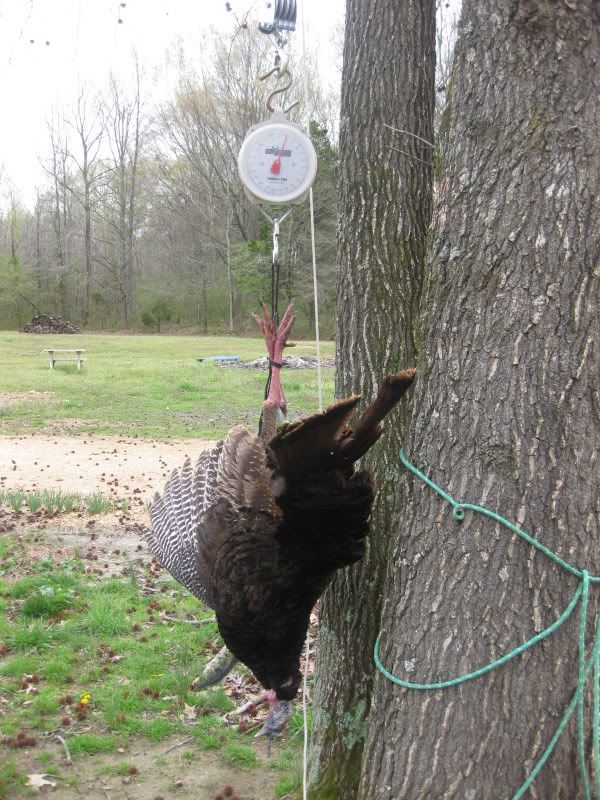 _________________________
I LOVE DEER HUNTIN SO MUCH IF THEY STARTED A ROCK SEASON ,I'D START CHUNKIN ROCKS AT THEM. BEN LEE .