Myself and a buddy of mine in my bass club went to hit Herb Parsons Lake last Saturday before he had to be at work at Bass Pro that afternoon. Man, the pre-spawn fish were up and cruising and very aggressive. Got caught in a few cold showers, but it was well worth it. We often doubled throughout the day. Caught around 35 or so in about 4 hours. I wish I'd remembered I had the camera in his truck. I forgot it and saw it when we went in to warm up from the cold rain. We had already caught 3 or 4 between 4-5 lbs. Here's a few pics of the fish we caught that I did get pics of.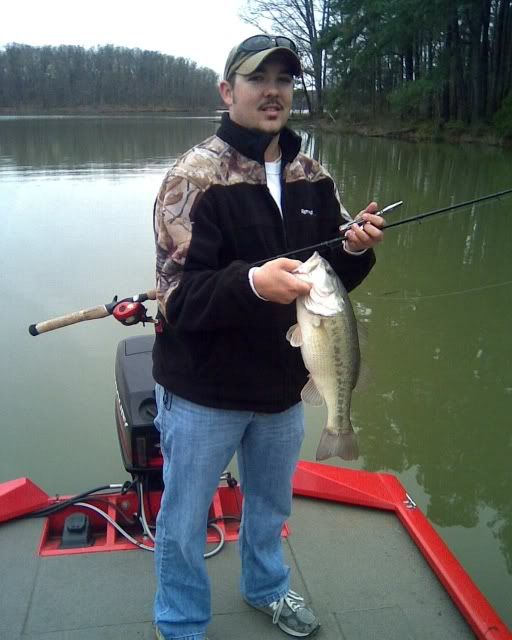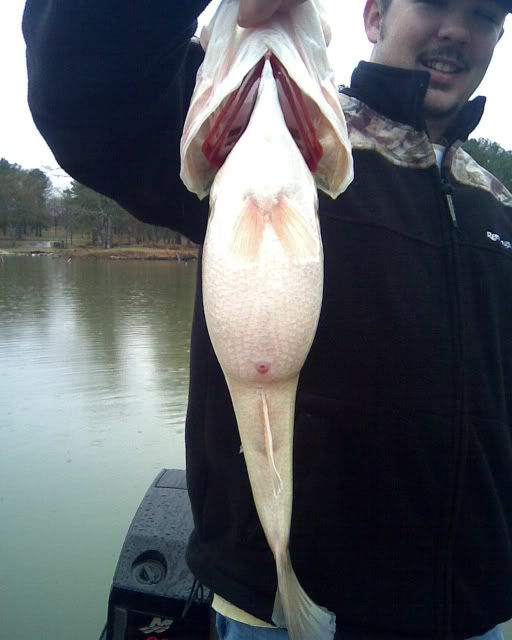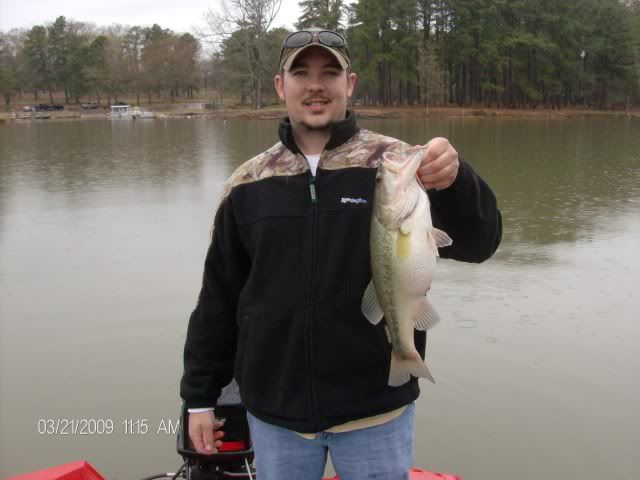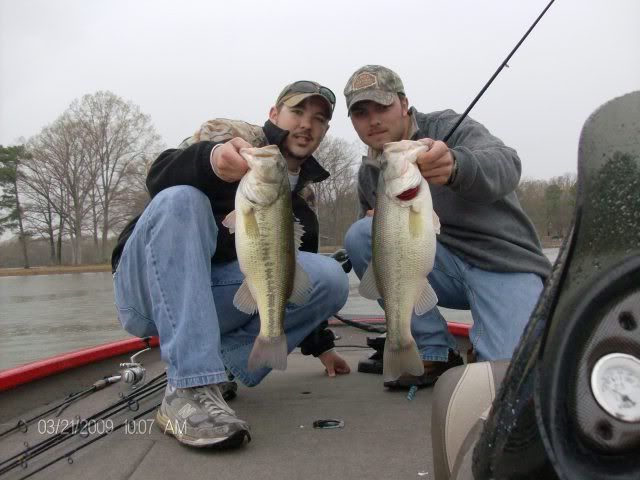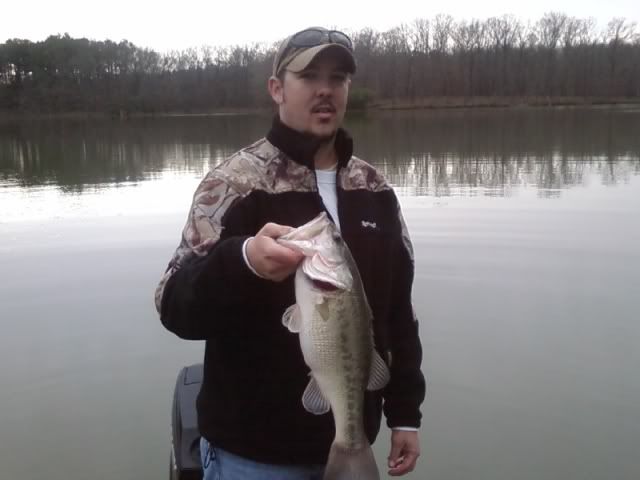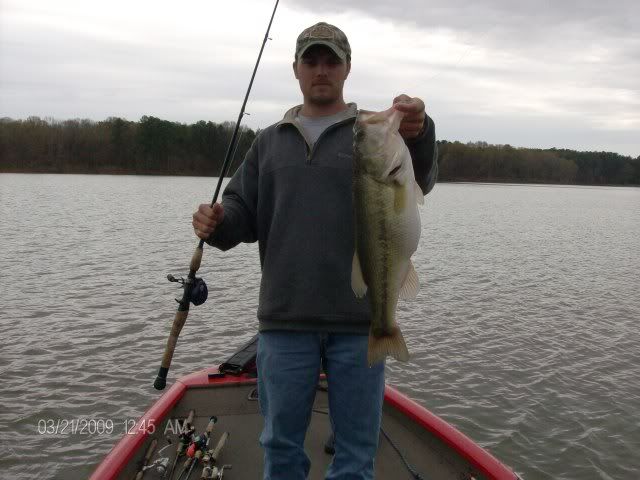 _________________________
I'd rather be judged by 12, than carried by 6.

Pretty women make us buy beer...........Ugly women make us drink beer!