I have been catching a few Crappie off the bank after work so I took the canoe out Sunday to see what was biting in the bushes. Caught the first one about 7:30am on a 1/16th oz purple and chartreuse slider and proceeded to swap back and forth between it and a Yum pumpkin seed curly tail grub till about 11:30am. Biggest was 14-1/2".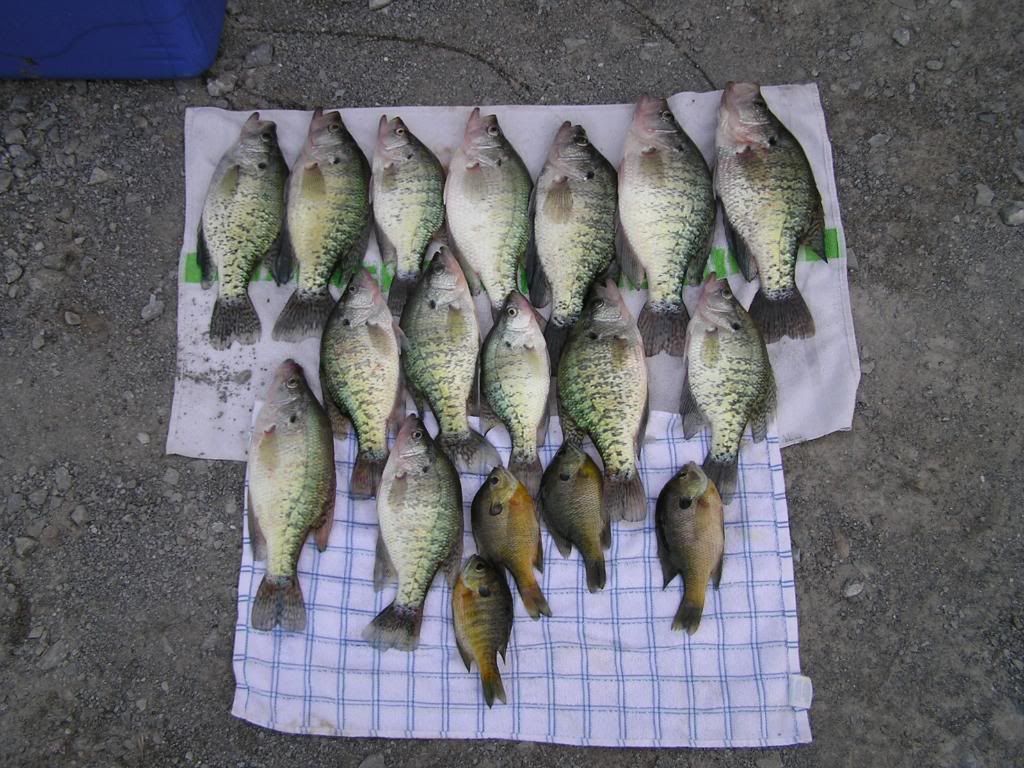 Won't be long now.....

_________________________
That's gonna leave a mark...