Headed back out to Glenn Springs today in West TN with cdtac1. Fishing was alot slower than it has been, but the ones I caught were pretty decent. Found most of our fish along creek channels gorging on threadfin shad on the surface in 25-30 ft of water. 1/2 oz Swormin Hornet tipped with a 3.5 inch Albino Lake Fork Magic Shad yo-yo'd back to the boat was the ticket. Water temps were in the mid 50's and the water was very clear. Sorry about not smiling Gil! I didn't read the post until now! I attempted a wry smile in the last pic. Ol' Clint had lunker of the day as you can tell!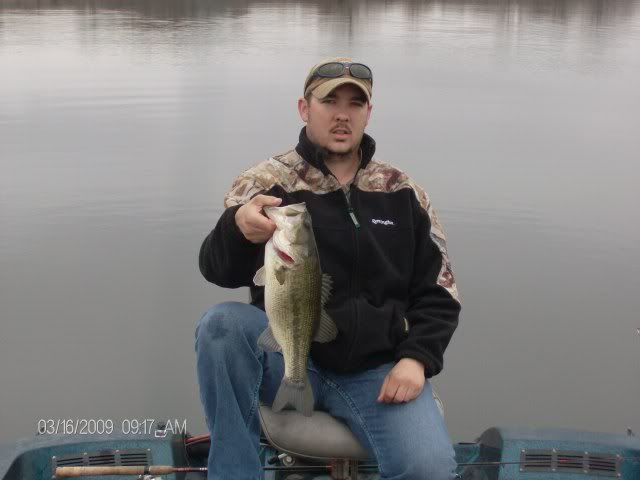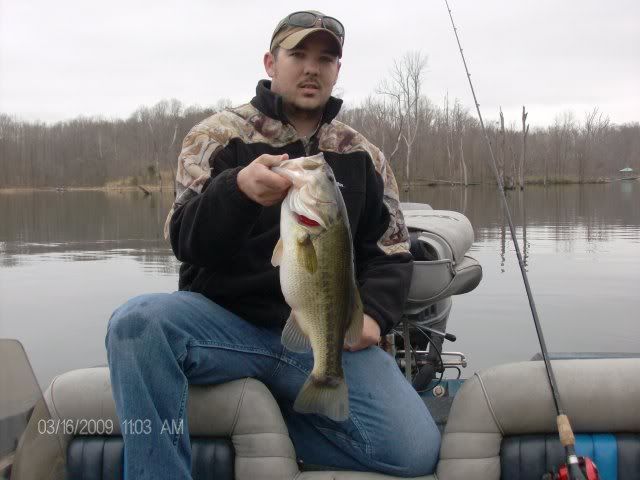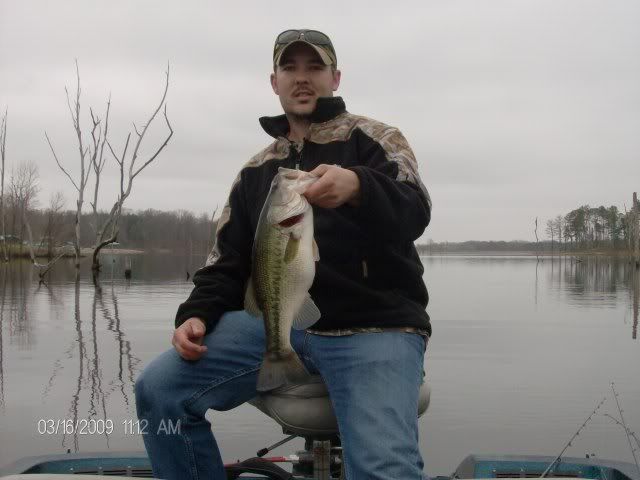 AND THE LUNKER OF THE DAY!!!!!!!!!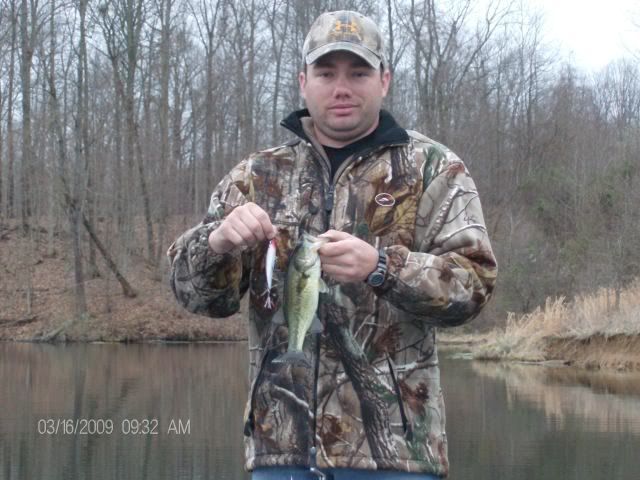 _________________________
I'd rather be judged by 12, than carried by 6.

Pretty women make us buy beer...........Ugly women make us drink beer!