Decided I've had about all of the cold and rain I could stand and decided that since I finally had a break, I'd leave the boat behind and hit one of my farm ponds I have permission to fish in Fayette County. Last weekend, and the beginning of this week, the fishing was on fire. Air temps were in the mid 70's to near 80. Then a cold front rolled through on Tuesday and the air temps have been between 35-40 for most of the week. Today it finally quit raining and hit 50 degrees and about 4 p.m. I loaded up and left to hit one of my ponds for the last couple hours of light. Fished for 2 hours and caught 7. Landed 3 on a 5/16 oz. Blk/Blu Stacey King finesse jig tipped with a Netbait Paca Chunk in blk/blu. Landed 2 on a white chatterbait and 2 on a 3/8 oz. Sworming Hornet tipped with a 3.5 inch Lake Fork Magic Shad in Albino. Fish were very tight to cover and I had a couple short strikes near brush piles on my chatterbait, so I followed back up with the jig and ended up connecting. Then it got dark and I called it a day. Not bad for a couple hours fishing.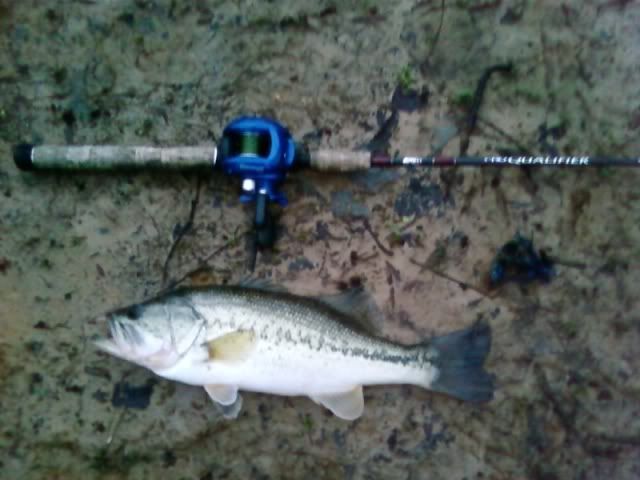 _________________________
I'd rather be judged by 12, than carried by 6.

Pretty women make us buy beer...........Ugly women make us drink beer!