Congrats to Game Eye and...ummm...Me.
I'm a little late in getting them made up, but better late then never. For those of you who aren't aware, for several years in a row I have headed up some type of turkey contest. Teams of two would pay a $50 entry fee (minus a small amount to make up trophies) and funds were sent to the charity of our choice. In years past we raised anywhere from $800 to $1000 for said charity.

I know this year some things have changed and I'm not totally sure if this can be done or not by TNDEER. However, If enough are still interested, I do plan on having some kind of friendly contest amongst ourselves, I'll leave it up to you guys. Details can be ironed out later.

In the mean time, here are the trophies for the winners of last years contest, Game Eye and myself. Thanks to everyone who participated last year, I'm sure the money raised was much appreciated by the chosen charity.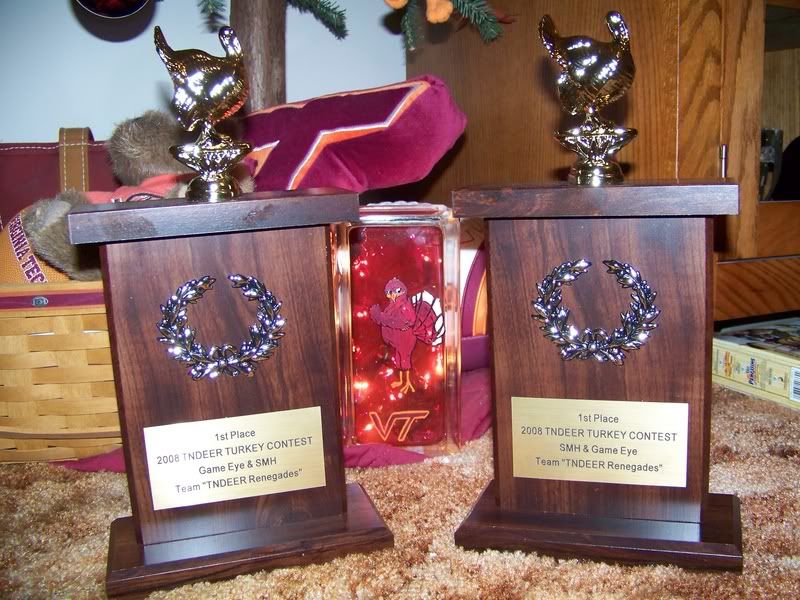 _________________________
"Every man dies, but not every man lives."