My brother and I went out to this field where I have been seeing does every night feeding. Our main goal was to get meat. Based on the wind and a friend cutting some wood at one end of the field(it is a big field) I decided we were going to hunt across from each other on the other end of the field. We were about 125 yards a part but deer come from both ends so I thought at least one of us would score.
We would text if we saw deer near each other's stand that he/I couldn't see yet so we could get ready. At 6:03 he texts me that I have 3 bucks to my left feeding near the acorns towards the Persimmon's tree. I turn and only see 2 of them. They are about 55 yards away and feeding towards my max bow range of 40ish yards. They slowly make their way to 43 yards and I pull back and let it fly. I hear the sound we all pray for....the thump. I see him and the other two take off running to my brother's stand. After about 20 yards I see blood pumping out and him starting to fall. He crashes in the grown up fence line and I knew it was over. Best part is that my brother got to watch the entire hunt play out. Turns out my longest shot ever was my best shot ever. Right thru the center of the heart with the rage 2 blade chisel tip 100 grain. Matthews q2 02'. Entry and exit wounds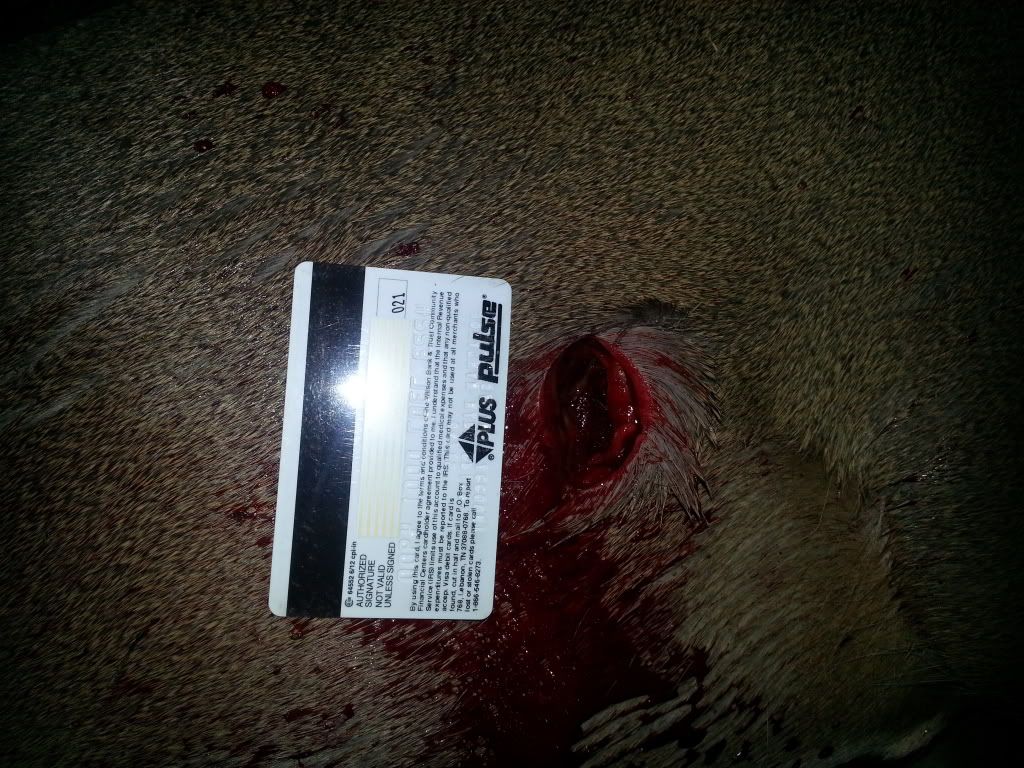 _________________________
What does it profit a man to gain the whole world, but lose his soul.