I found this pic in my photobucket..I forgot I had it..lol.. a few of my finds from back in the day when I actually had time to do a little searching.. I just love those cleaner bullets.. the one on the left I carried in my pocket for a couple of years.. the button is just a eagle button..from a union soilder.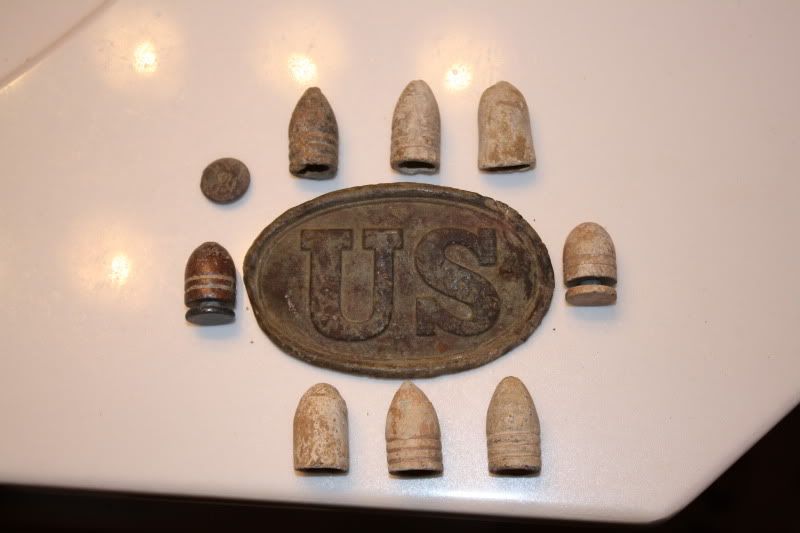 _________________________
10 years ago we had
Steve Jobs,
Bob Hope
and Johnny Cash
- Now we have no Jobs, no Hope and no Cash!