Here is a pic of some I have in the garage right now. Hang the spurs above the beards and the beard is hot glued inside the brass of the shell. The two on the right side I put the spurs on the same leather as what the beard is hanging from.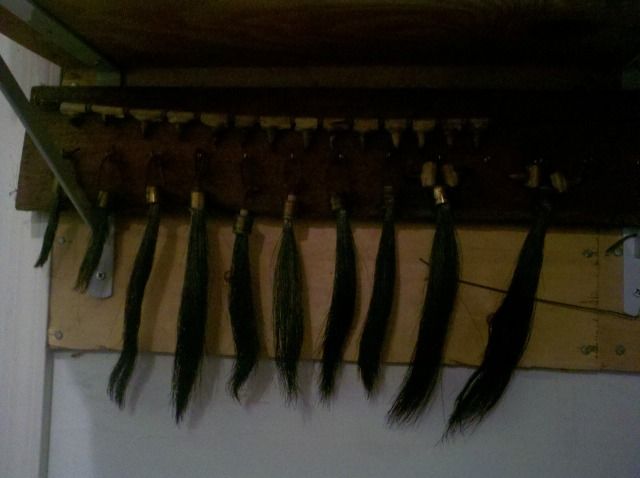 _________________________
If it ain't broke, don't fix it.