I found this pic in my photobucket..I forgot I had it..lol.. a few of my finds from back in the day when I actually had time to do a little searching.. I just love those cleaner bullets.. the one on the left I carried in my pocket for a couple of years.. the button is just a eagle button..from a union soilder.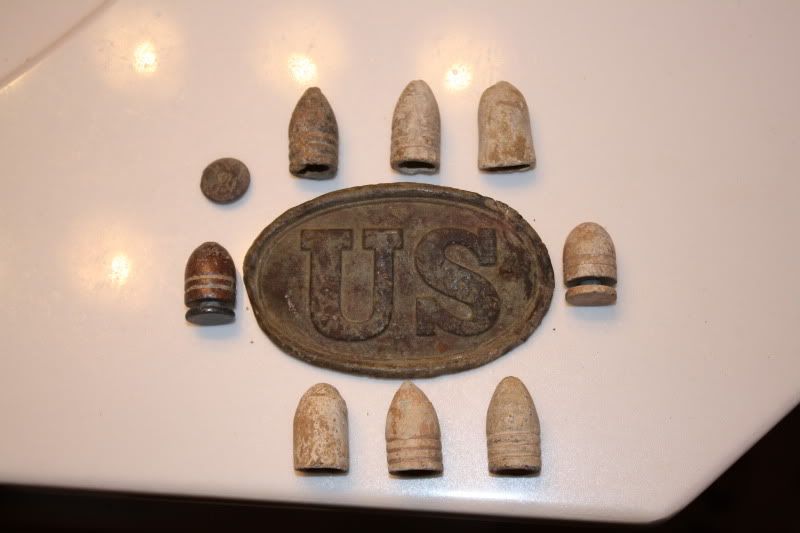 _________________________
Do you know Jesus as your Savior?don't wait until its too late.You are only one heartbeat away from eternity. You never know when it will be your last. Repent and trust the Lord today as your Savior!