Try one of the barrier island hunts off the coast of Georgia. Fun and hogs galore. Great primitive camping by boat!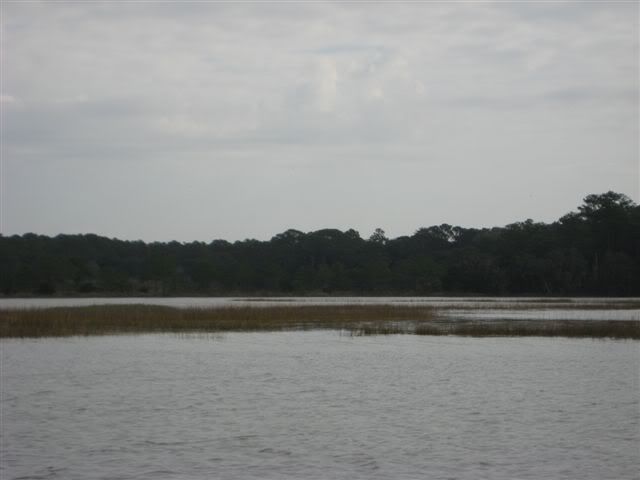 There's all kinds of hogs to shoot! Big and small it's fun for all.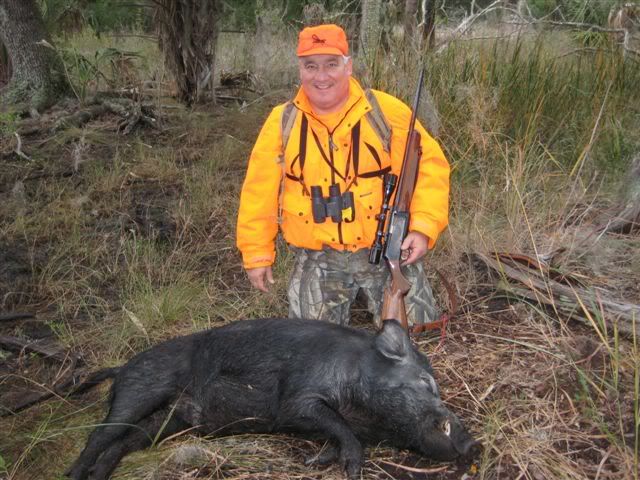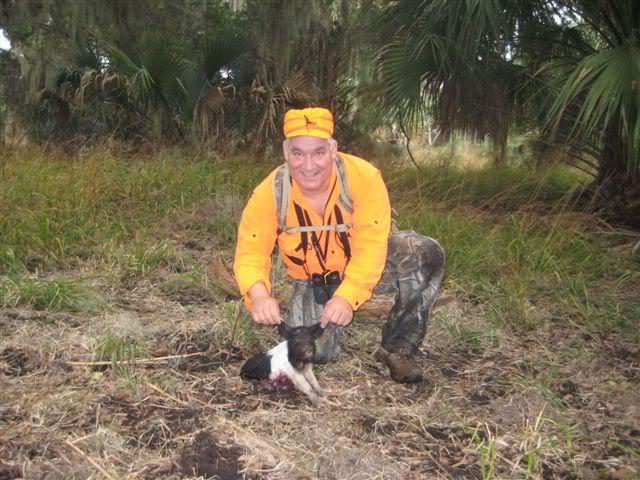 There's plenty of deer! Island deer are fairly tiny.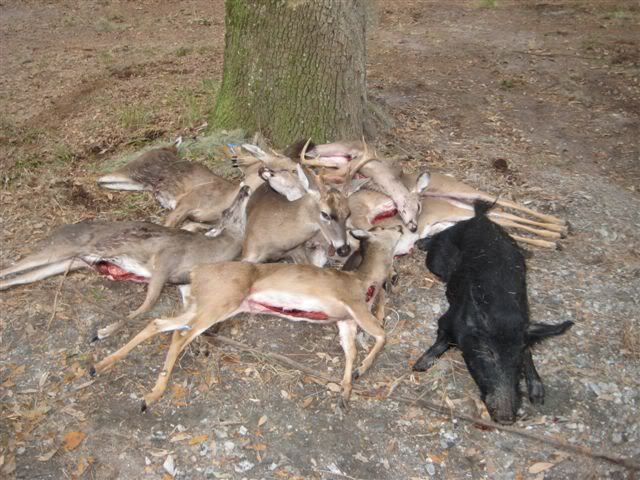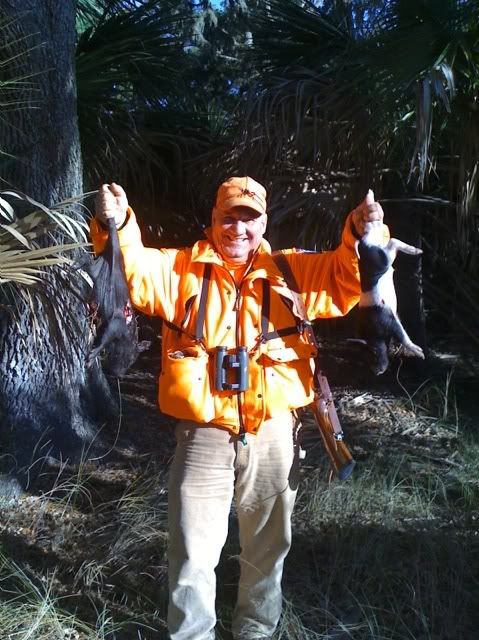 I dumped this guy on the dead run.......it was sure fun!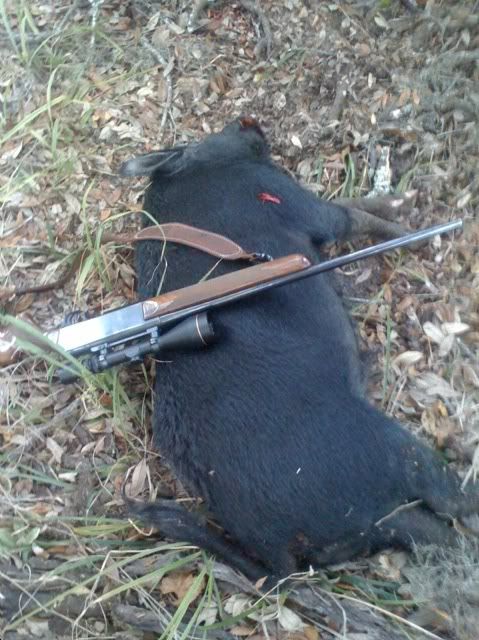 I head shot this deer in a salt water march. Could only see the head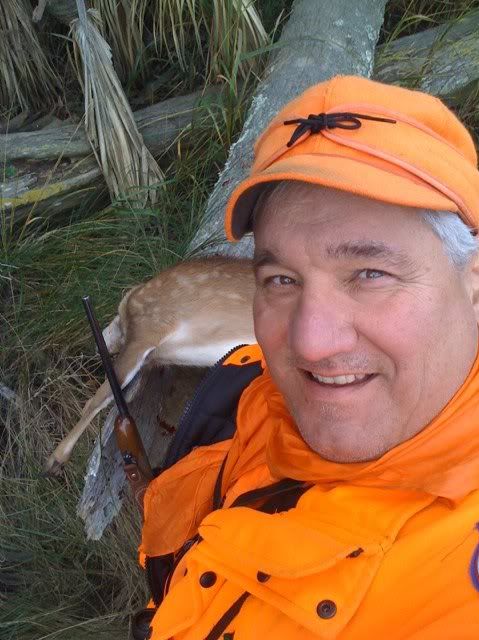 and not the spots. It tasted so good!!