WMAn and I had a cold (and busted) hunt Saturday in Shelby Forrest. It was pretty dang cold out so I decided to cook up some stew to warm the old bones back up.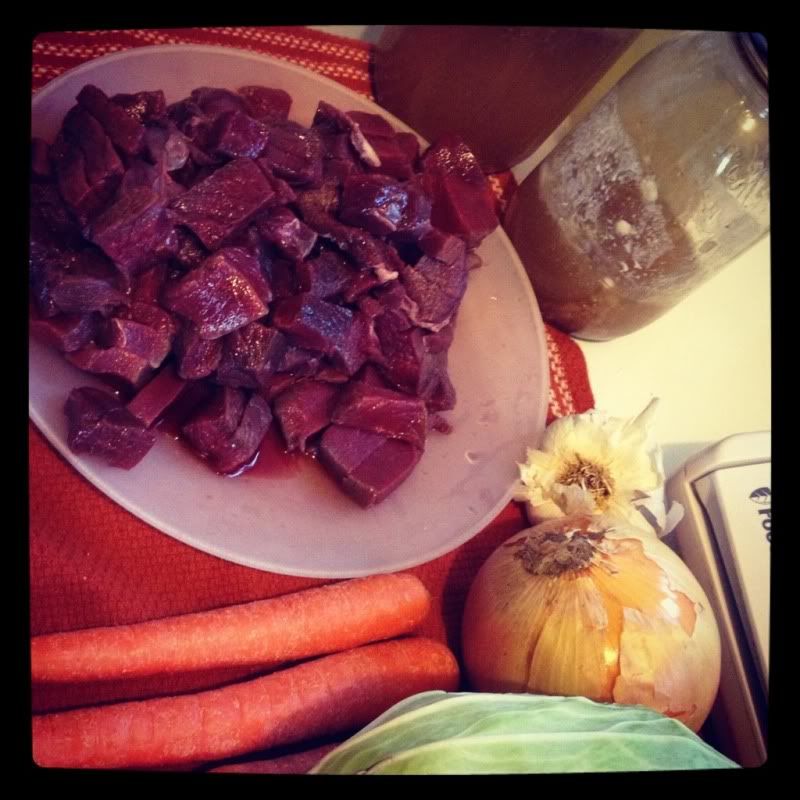 2 lbs cubed venison
2 quarts venison stock (or beef)
1 head of cabbage
1 lbs Brussel Sprouts
4-6 carrots
1 onion
Fresh Garlic
Salt & pepper
Red Chili flakes
1/2 cup Red Wind or sherry (optional)

Note: You can also throw whatever vegetables you have in there: potatoes, greens, peas etc...

Brown the venison and remove.
Brown the onions and garlic while adding salt, pepper and chili flakes (I like to cook the onions as long as I can without burning. This helps breaks them down)

Add the venison back in along with the stock, cabbage, carrots, brussel sprouts and carrots. Add some red wine or sherry if you would like (I didn't have any on hand and didn't feel like going out). Cook for a few hours and serve with cornbread. Warm your bones back up after a cold day of hunting
_________________________
It doesn't have to be fun to be fun.
Wild & crazy, can't be stopped. Only the strong will survive.
Keep your knife sharp and your skillet greasy.
http://www.GoCarnivore.com