I'm new to this but really like this sight. I got a question for y'all what is the best broad head. I shoot 1.5 three blade rage and hate them. Shot 2 deer this past weekend the 1st one I shot only one blade opened the next was a complete pass through shot and only 2 opened any suggestions?
2" rage.............what is the problem with this?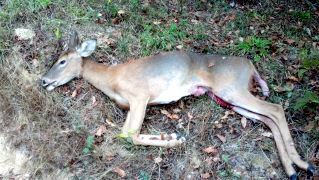 Impact shot for above deer.......