Last one of the year for me. It was much colder this morning then it was supposed to be and it started getting windy right after sunrise. I only saw one squirrel, but managed to make a beautiful, 60+ yard, high angle shot. -I was pretty impressed with myself. -gonna put this squirrel in a brine along with some New Mexico chilis and do something Southwestern with it for dinner tonight.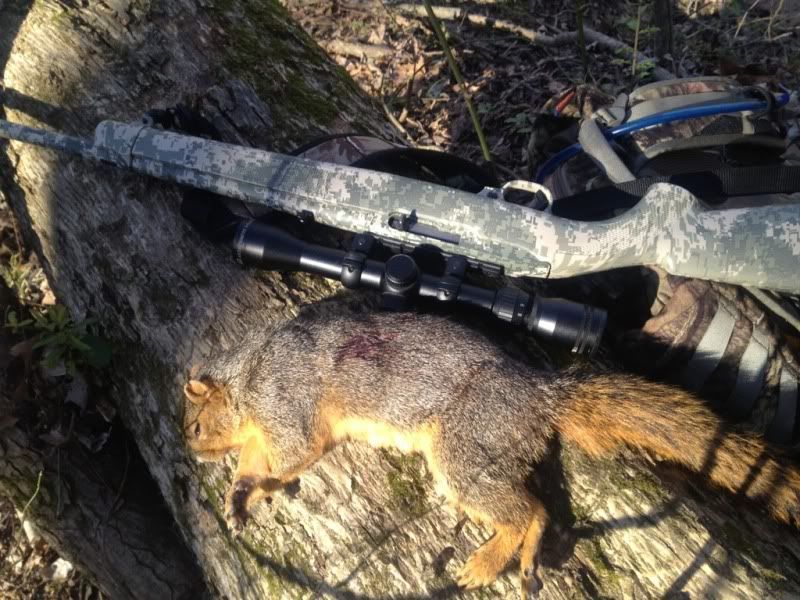 _________________________
It doesn't have to be fun to be fun.
Wild & crazy, can't be stopped. Only the strong will survive.
Keep your knife sharp and your skillet greasy.
http://www.GoCarnivore.com