I just started to reload and found that i don't have a level or plumb surface in my whole house to sit my scale on. One trip to Lowe's and $20 later this is what i came up with. It works really well and never lost level during the whole loading session. If you are interested here is the parts list: 1 address number plaque, 4 1/4x20 T-nuts, 4 1/4x20 screws, one machinery level, and two small screws. Improvements: three screw set up might work better, the weight of a steel or hard wood base would help too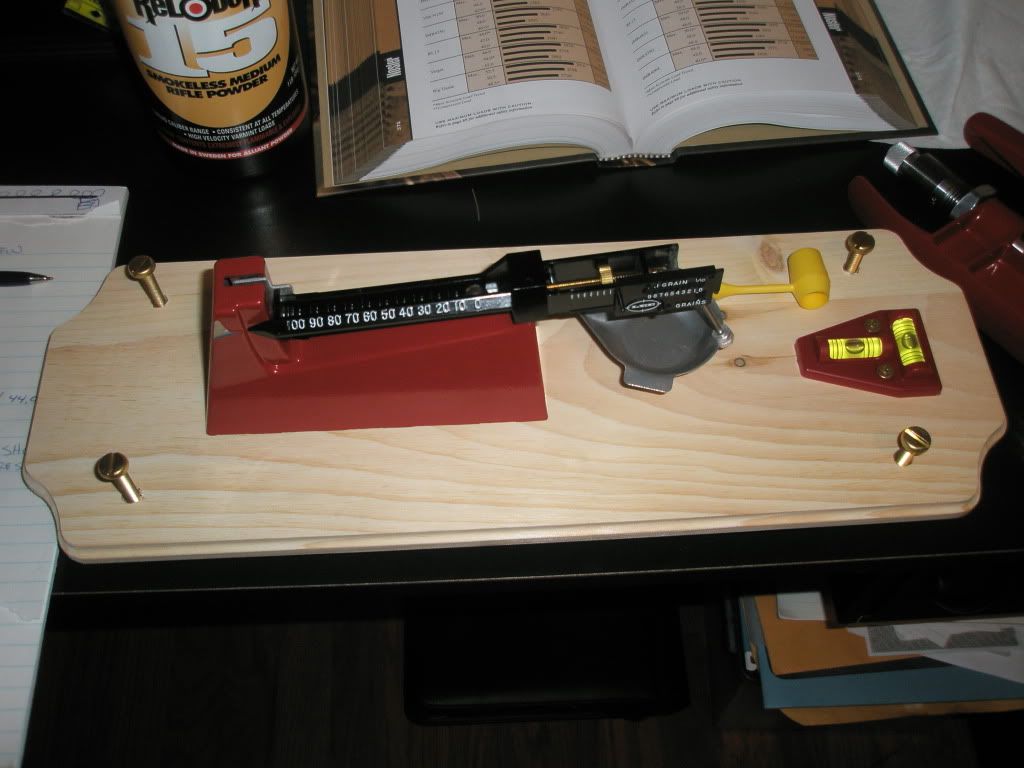 _________________________
Greg
Member of: DU, Delta, NRA, and GOA.