A trophy TN deer to me is the one I shoot after doing the following;
Spend all winter scouting public land that is very remote and has a relativelly small deer herd.
Run many, many miles all summer long, so I can be in the best shape I can be in too hunt the mountains that I enjoy.
Shoot my gun and bow regularly so I am proficient with my weapon.
Get up on opening morning before all the other yahoos and climb the mountain so I can be in my saddle when everyone else hits the woods.
Make a good shot on a nice buck and have it on the ground and gutted by 8:00 AM.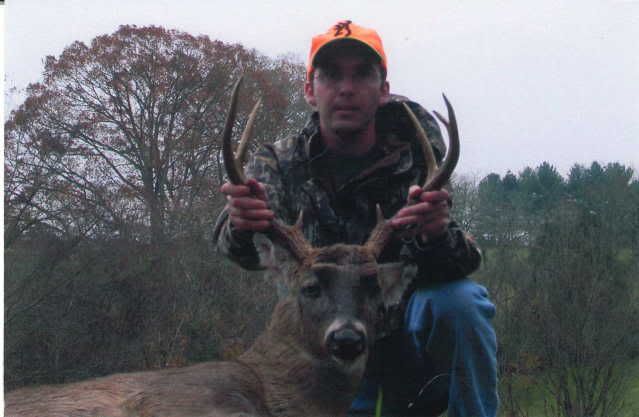 A trophy out-of-state (Ohio) buck for me is one with big antlers.
Let me rephase that. I meant to say HUGE antlers. I don't travel out of state to shoot mature deer. I go to shoot deer with big racks.