My fishing crew was suppose to go to goose pond again and have a 5 boat tourney amongst friends and family: however the threat of storms kept us from climbing the mountain. We did have fun at woods, each boat caught 20 plus little fish.My partner and I won the mini tourney with a 5 fish limit of 6lbs 5 oz! The guy that would have won easy but missed our "official weigh-in" had 14lbs 1oz! We caught most of our fish on bitsy bugs all 5 boatS were basicly throw the same baits but we found a few fish late on a 5in finesse worm on a shakey head!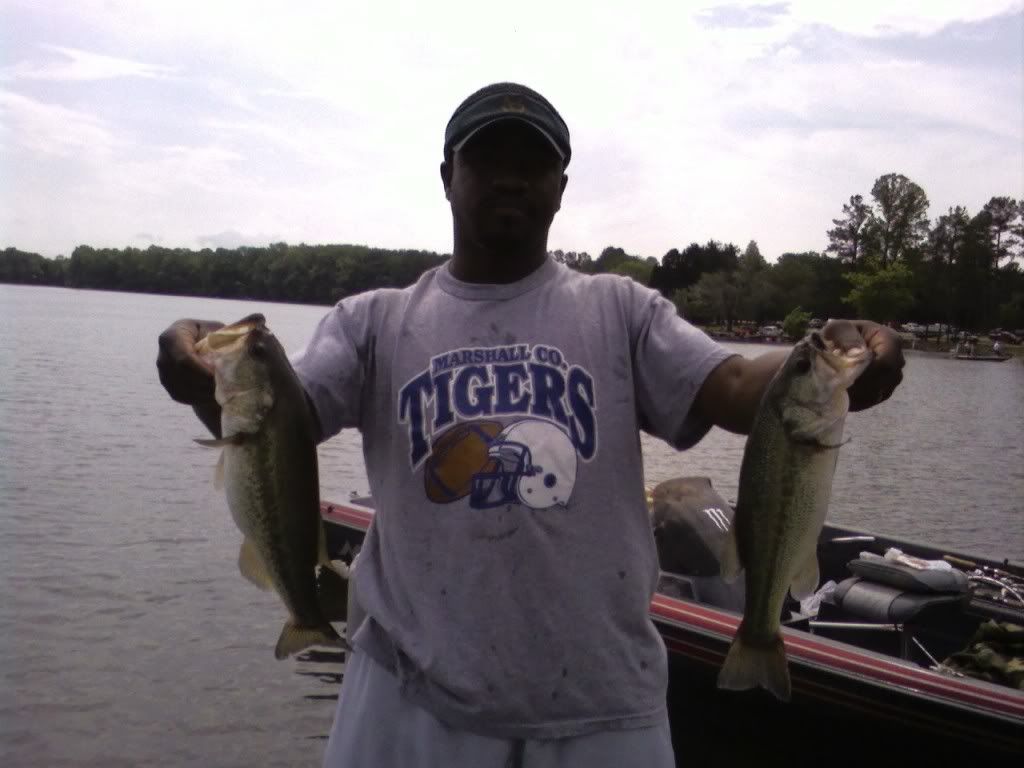 Here is the guy that should have won!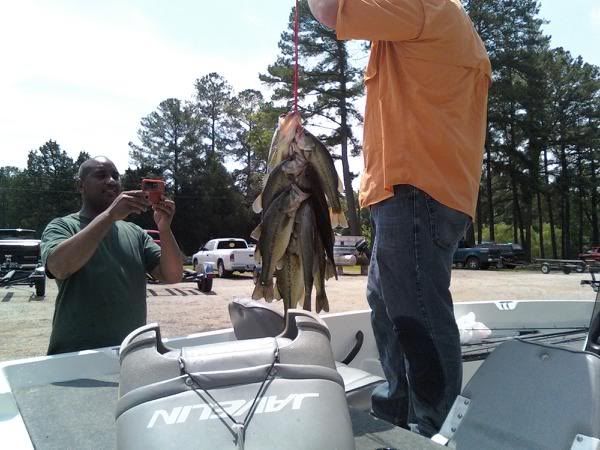 btw The other 4 boats praticed CPR!