The 2009 spring turkey season was a great and lucky season for me.

First bird was a good solid Mississippi river bottom gobbler (2 years old. 20 lbs 9" beard 3/4" spurs)


Second bird was an Easter Sunday Mississippi bottom bird from Chickasaw NWR in Lauderdale County. (2 year old 21 lbs. 10" beard 3/4" spurs)


Third bird is from LBL and was taken on the first week of the non-quota hunt. Nice three year old with 10" beard, 1 1/16 spurs 21 lbs.
Stretch….This was the bird that Terry hunted for a couple of days.


Fourth bird was taken on the second week of the non-quota hunt at LBL. He was a hoss at 22 lbs. 11" beard and a curved and very sharp 1 ½ spur. The other one was broken.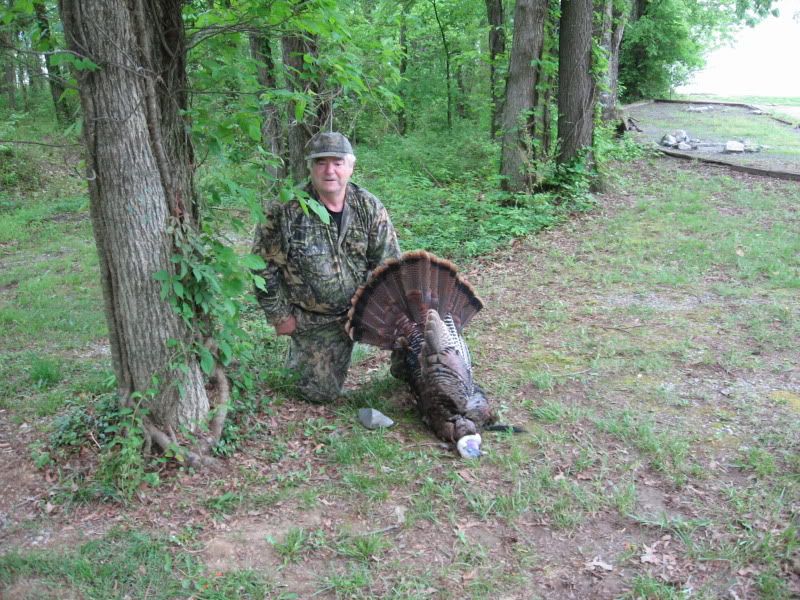 _________________________
"Sometimes it's not enough to know what things mean, sometimes you have to know what things don't mean."