I'm not a big "reader". . I'll read my RMEF magazine, Civil War Times, F&S , Outdoor Life, etc, but that's about it..
I've been hearing of a set of books by author C.J. Box. His books are about a Montana Game Warden named Joe Pickett , and the "stuff" he gets in to..
So I bought the 1st two books in his series, and got open season yest in the mail. I started reading it right before supper, and finished the book about 10:30 last night. I couldn't put it down ..
So, if you enjoy reading, I highly recommend you get his books (in order)..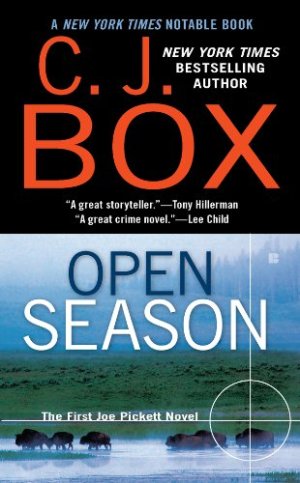 Books in Order
http://cjboxbooklist.com/c-j-box-books-in-order/
http://www.cjbox.net/